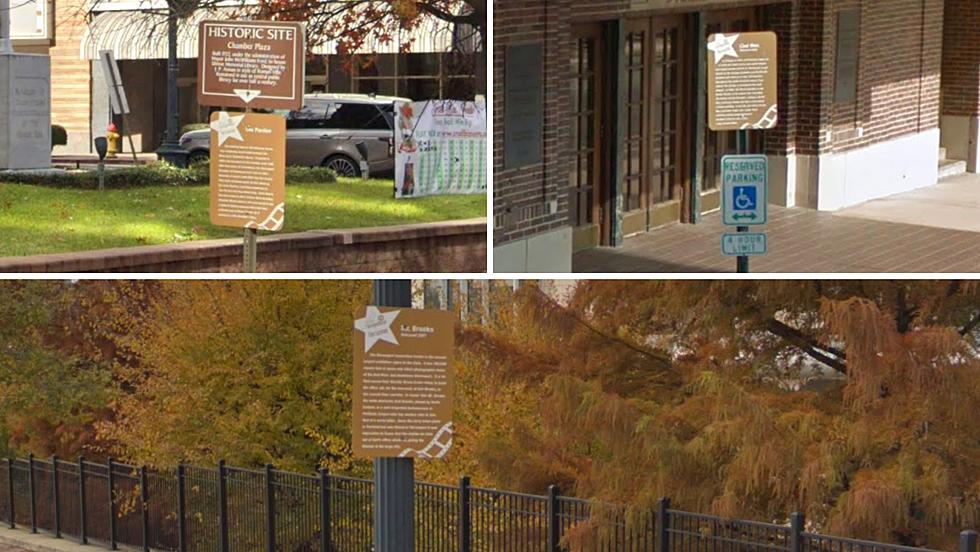 You Can Find These 8 Film Location Markers In Shreveport
Maps.google.com/Canva
Shreveport has a solid history in the filming industry. It has to be, pound-for-pound, one of the strongest markets for major filming productions. Even if the filming industry has fallen off in the area, celebrating the history is an important reminder of why we need to fight to bring the industry back.
With more than 450 titles that list Shreveport as a filming location in their credits, there's plenty of history to celebrate. Between major motion pictures, independent films, and television series, Shreveport has produced names with major A-list names in front of the camera, and behind the camera. Directors like Oliver Stone, Harold Ramis, James Gunn, and Joel Schumacher have all worked on projects in Shreveport. Not to mention massive stars like Kevin Costner, Denzel Washington, Robert De Niro, Al Pacino, Michael Douglas, Demi Moore, Gerard Butler, Nicolas Cage, Jack Black, Chris Evans, Charlize Theron, Tom Hiddleston, Nicole Kidman, and Dwayne Johnson (plus WAY more) who all worked in Shreveport on their projects.
Seriously, all of this talent in a market the size of Shreveport is so wild to consider. But interestingly, the city doesn't do much to commemorate their place in history.
Much like the lack of celebration the city gives to its rich musical history, Shreveport doesn't have many official ways to remember its prolific history of filming. Sure, there have been some posters put up in the airport, or a mention in a press release here or there, but not much with real sincerity behind it.
There is one thing that's been done that is a step in the right direction. Across the city you can find a handful of historical plaques that that commemorate filming locations. Not only do these plaques sit in front of the locations filming took place, each one of them describes what was filmed in those locations. Including who were the stars that filmed there, and what scenes were filmed.
Check out these historical markers across Shreveport.
You Can Find These 8 Film Location Markers In Shreveport
318 to Comic Books: Actors Who Worked In Shreveport & On Comic Projects
We utilized
IMDB's filming location database
to help put this together. However there is one movie listed there that we didn't include. IMDB lists X-Men Origins: Wolverine on their Shreveport list, but we struggled to find citing for this. So we just left it off. Some of these stars weren't in comic book "movies" specifically.
But we counted the Netflix Marvel shows, and MCU Disney+ shows as well.
We also added in an odd option...pro wrestlers. Pro wrestling has been a big deal in the Shreveport area for a long time, so we're going to include the wrestlers who've worked in the Shreveport area, and went on to comic book movie fame.
More From K945, The Hit Music Channel