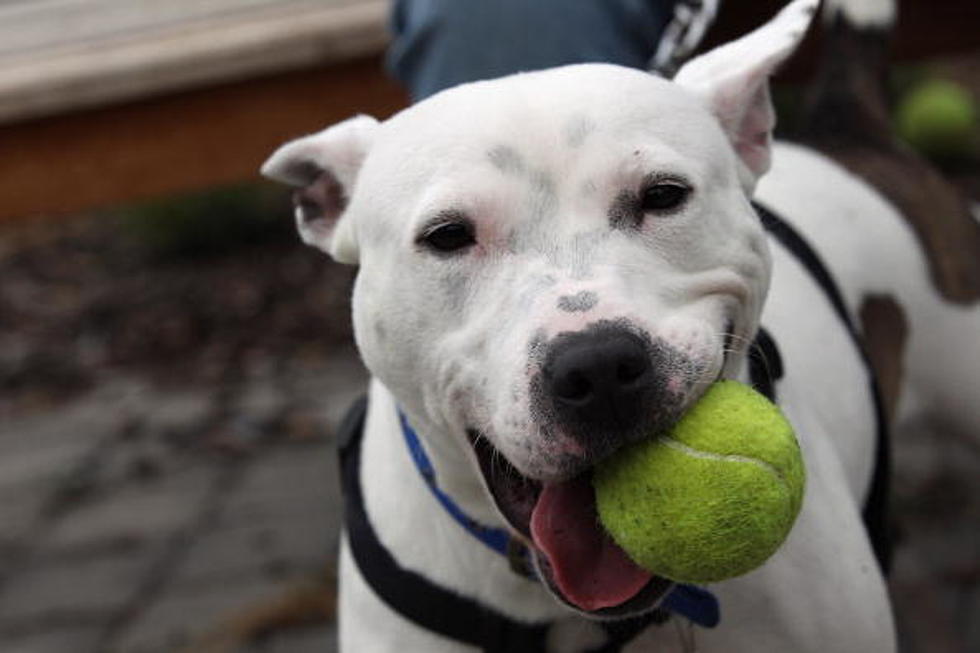 Alderman Changes Position On Pit Bull Ban In Louisiana [VIDEO]
Dan Kitwood/Getty Images News
One of the pit bulls, labeled as 'vicious' by the legislation, is not just a companion, he's a therapy dog of sorts. The dog's name is Zeus and he not only provides support for young O'Hara Owens, who is in a halo brace and wheel chair, he alerts her mother when she has seizures during the night.
Zeus is just one of the pit bulls and rottweilers that the town of Moreauville, LA decided to ban on October 13th. The law was to go into effect on Monday, December 1st. Since then, the national attention being brought this story has caused the Alderman to reverse his stance.
Thank goodness, I didn't want to have to take a trip to Moreauville and take my vicious bullmastiff with me to lick him to death!
More From K945, The Hit Music Channel