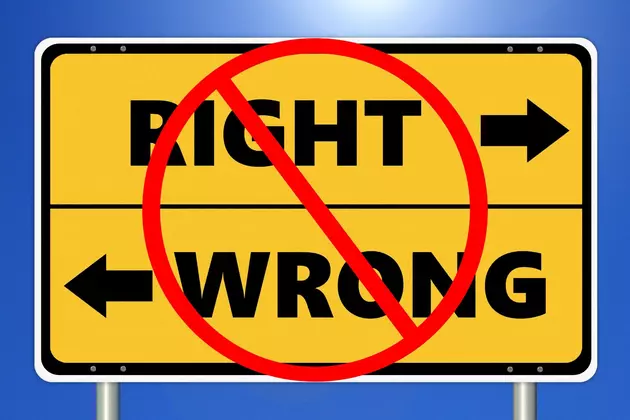 Another Epic Sign Fail; This Time in Benton, LA
Canva
And you thought the sign at Caddo Common Park was good! You've got to see the sign they have up at the Brookshire's in Benton, LA.
Do you remember back in 2018 when Shreveport, LA went viral for having its very own West 71th Street?
Yep, that really happened. Someone approved, then someone printed, and then someone installed a sign in Shreveport that said 'W. 71th St.' instead of the grammatically correct 'W. 71st St.'
That was comedy gold. Then earlier this week, this sign was spotted by alert resident Shane VonSenden. Take a look at the sign in question, which has since been removed from Shreveport's Caddo Common Park on Texas Avenue near Municipal Auditorium.
I don't know about you, but even with a Haughton education, that math doesn't work. Now, you'd think this sign would have had a few sets of eyes on it before it was put up and that someone would have caught the mistake, but this one slipped through the cracks. It happens, we're human. Trust me, I know.
As we were talking about the sign at Caddo Common Park this morning on the air, my friend Sarah Daigle sent me this jewel that she saw yesterday at the Brookshire's in Benton. We get not knowing which way the 6's and the 9's go, but what about the symbols for 'feet' and 'inches?' As Sarah said, 'You had one job!'
Best Happy Hours in Shreveport-Bossier
25 Ways to Say You're From Shreveport Without Saying You're From Shreveport
The Top 10 Things That Shreveport Doesn't Need Any More Of!
More From K945, The Hit Music Channel