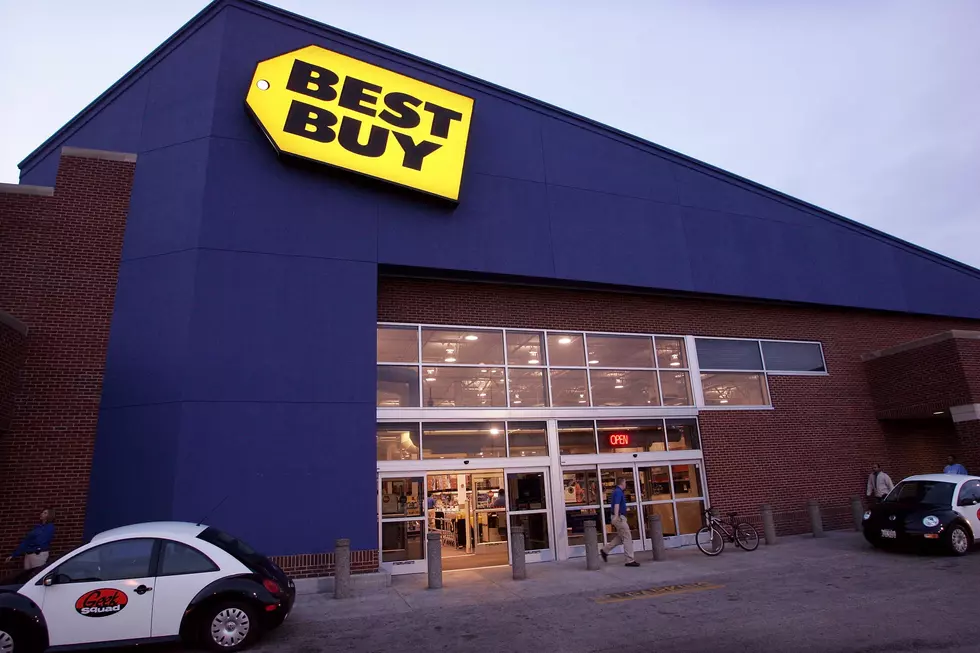 Best Buy to Put 51,000 on Temporary Leave
Scott Olson/Getty Images
The coronavirus epidemic is wreaking havoc on retail sales, and those who work in it. The latest to make changes due to this worldwide health crisis is Best Buy, who, as of yesterday, April 19, will temporarily put 51,000 hourly staffers on leave. The number of jobs consist almost entirely of their part time workforce, but the good news is, 82% of full time and field staffers employed with the electronics giant will remain for now, with 18% getting temporary leave as well.
The company's chief executive, Corie Barry, will take a 50% cut off her base salary, and other executives within will also be taking a cut in salary through September 1. According to an official press release from the company:
Beginning April 19, the company is temporarily furloughing approximately 51,000 Domestic hourly store employees, including nearly all part-time employees. The company is retaining approximately 82% of its full-time store and field employees on its payroll, including the vast majority of In-Home Advisors and Geek Squad Agents. Furloughed employees will retain their health benefits at no cost to them for a minimum of three months.
Beginning April 19, some corporate employees are participating in voluntary reduced work weeks and resulting pay, as well as voluntary furloughs.
It sounds like they value their employees and are trying their best to do what is right during this worldwide health crisis.
Here are 50 of your favorite retail chains that no longer exist.
More From K945, The Hit Music Channel