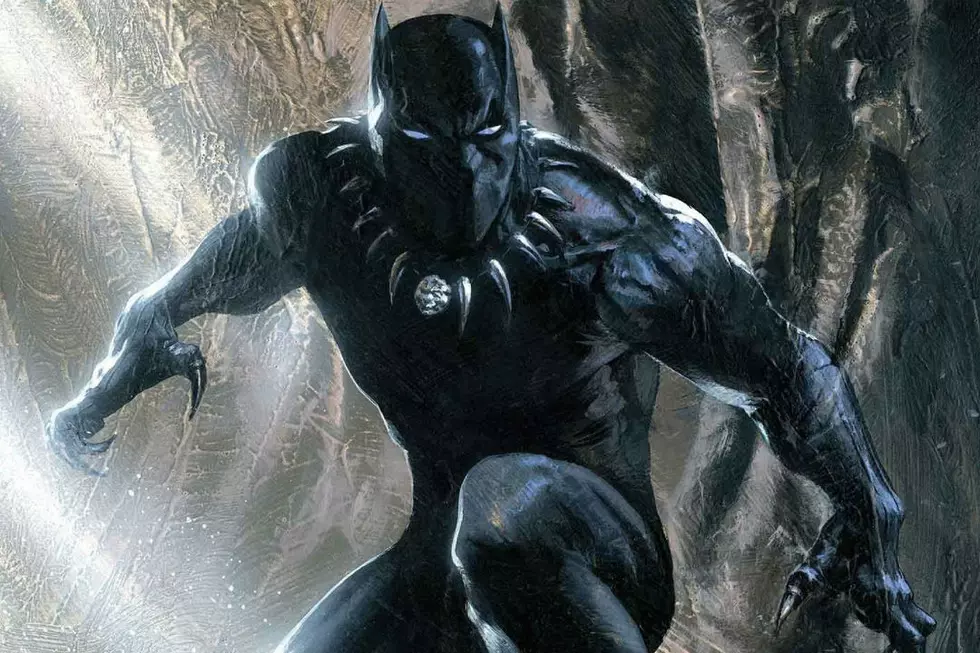 Star Daniel Kaluuya Likens 'Black Panther' to Fantasy Epic 'Game of Thrones'
Marvel
Black Panther is one of Marvel's most exciting upcoming projects — the first film in the MCU to have a majority Black cast, a Black protagonist, and a Black director at the helm, and set in an entirely new, mysterious location we've only gotten a 30-second look at in a post-credits stinger. And as if we didn't have enough of a reason to be excited about Black Panther, here's a little reminder that Get Out star Daniel Kaluuya is in it! He recently spoke about how excited he was for the movie, and compared its epic scope to that HBO show you might've heard of, Game of Thrones.
While talking to GQ, Kaluuya offered a tiny bit of info about the new Marvel movie, and it has us very excited.
This is an African blockbuster, bruv. This is like Game of Thrones. This is crazy. And Ryan Coogler is just, man dem. He's like us! He's a normal dude, in a Golden State hat and a Tupac T-shirt directing the whole set. It's the most beautiful thing to see.
If that comparison sounds weird, it really isn't. Black Panther's job will be to introduce an audience that is pretty unfamiliar to the setting of Wakanda, and the politics within it. Kaluuya didn't elaborate on exactly how the movie is like HBO's fantasy show, but I can think of a few ways. T'Challa's part of a royal family, which is a first for the MCU (not counting Thor, which leans more mythological). That involves plenty of intricate politicking and alliances and complicated relationships between characters, plus a setting full of ruins and ancient artifacts whose history travels way back into the past. We probably won't see any dragons, but the grand scale is probably worthy of a Game of Thrones comparison.
More From K945, The Hit Music Channel