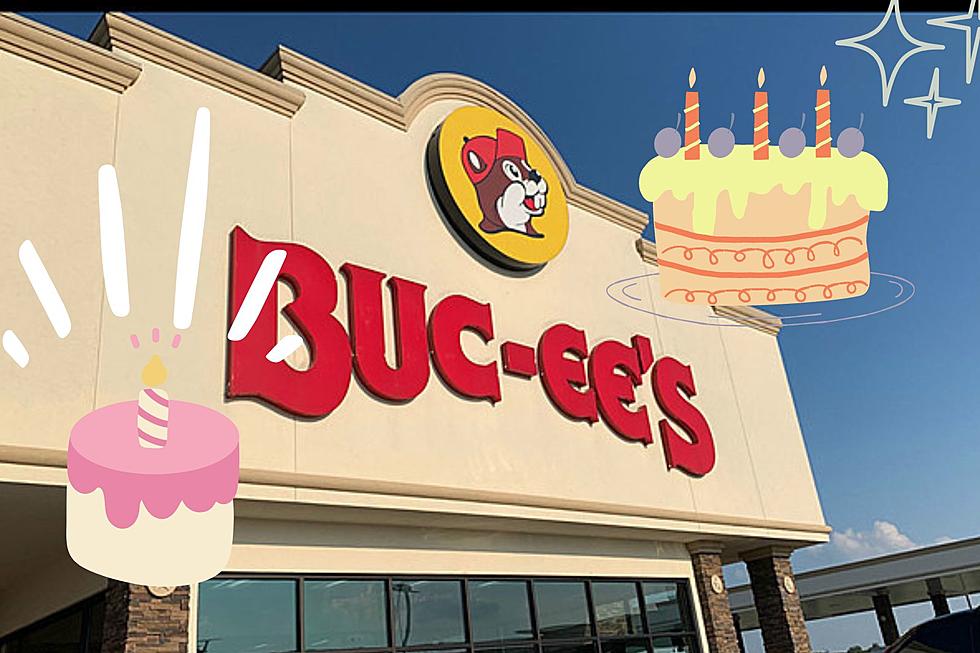 The Ultimate Cake for the Buc-ee's Lover in Texas Or Louisiana
Canva/Krystal Montez
If you have someone in your life, maybe it's you, that's a fan of all things 'beaver,' we've found the ultimate Buc-ee's birthday cake!
We all know, Buc-ee's is the Disney of gas stations. In fact, some people would call it blasphemous to call Buc-ee's a mere gas station. For these uber fans, Buc-ee's isn't just a convenience store, it's a way of life. Unfortunately for those of us in Louisiana who have to make it through life without a Buc-ee's, at least for now, we have to satisfy ourselves with visits to the holy land on road trips. However, we're still allowed to show our love for all things 'beaver' related despite living close to the motherland. Hence, I give you the ultimate Buc-ee's birthday cake, for the supreme Buc-ee fan.
---
---
So, if you're into a wide array of snacks, ginormous brisket sandwiches, filling your gas tank, and shopping for home décor, skillets, and apparel all in the same place, you're probably digging that cake. Isn't it gorgeous? Now I'm thinking we need a local bakery to start making them. Hint! Hint!
Some of the Best Snacks at Buc-ee's
The Healthiest Things You Can Eat At Buc-ee's
Being on the road isn't a great time to switch up your diet. If you are trying to eat clean, here are some choices at Texas' favorite rest stop.
Gallery Credit: Dan Patrick
Read More: 10 Commandments of Southern Cooking
Read More: Top Ten Shreveport-Bossier Restaurants We Miss Most
Businesses Shreveport's Lost Through the Years
Read More: Louisiana Restaurants Featured on 'Diners, Drive-Ins & Dives'
Places We Need Most in Shreveport/Bossier City
More From K945, The Hit Music Channel