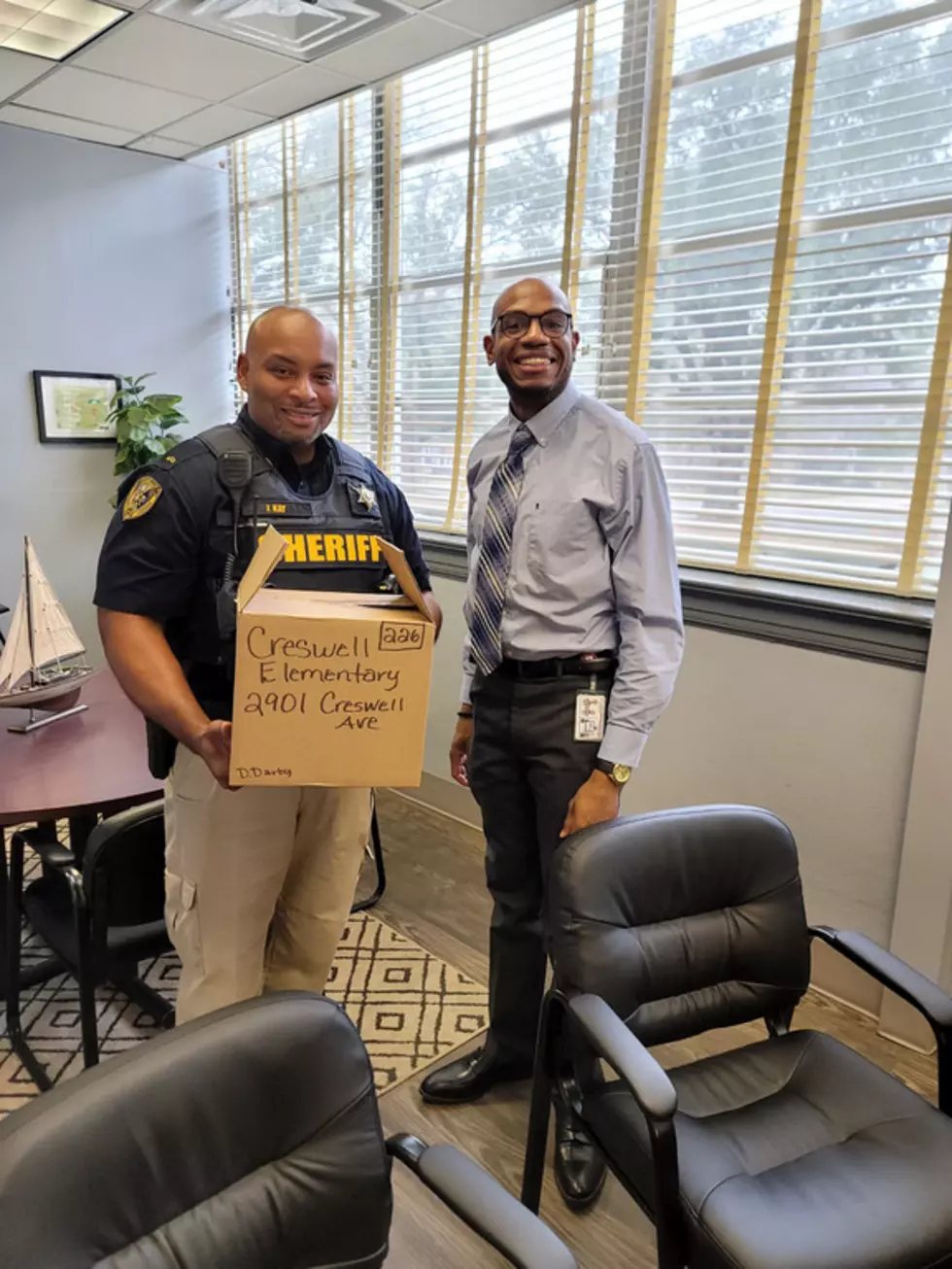 Caddo Parish Sheriff's Office Issue Child ID Kits to Local Schools
CPSO
On Monday (2/6/23), Caddo Parish Sheriff's Deputies distributed new in-home child identification kits to Caddo schools that teach kindergarten. There are no obligations to fill out the kit, but it will allow you to have a set of fingerprints and DNA for your child in case of an emergency that you can turn over to law enforcement. Kindergarten teachers are to distribute the kits once they are received.
It is recommended that you keep your kit stored in a safety box at home and only give it to law enforcement in case of an emergency.
These kits were distributed through a partnership with the National Child Identification Program, Louisiana Sheriff's Association, Attorney General's office, Ochsner Health, Our Lady of the Lake Children's Health, American Electric Power, and the Louisiana Department of Education.
In the picture is Cpl. Joseph Kay & Principal Alton Dozier.
Kids That Disappeared In Louisiana During January Of 2023
Missing Children From Louisiana
The search continues for these missing children from Louisiana. Authorities need your help to locate these youngsters.
Shreveport Murders in 2023
Shreveport police are busy fighting violent crime in many local neighborhoods.
More From K945, The Hit Music Channel