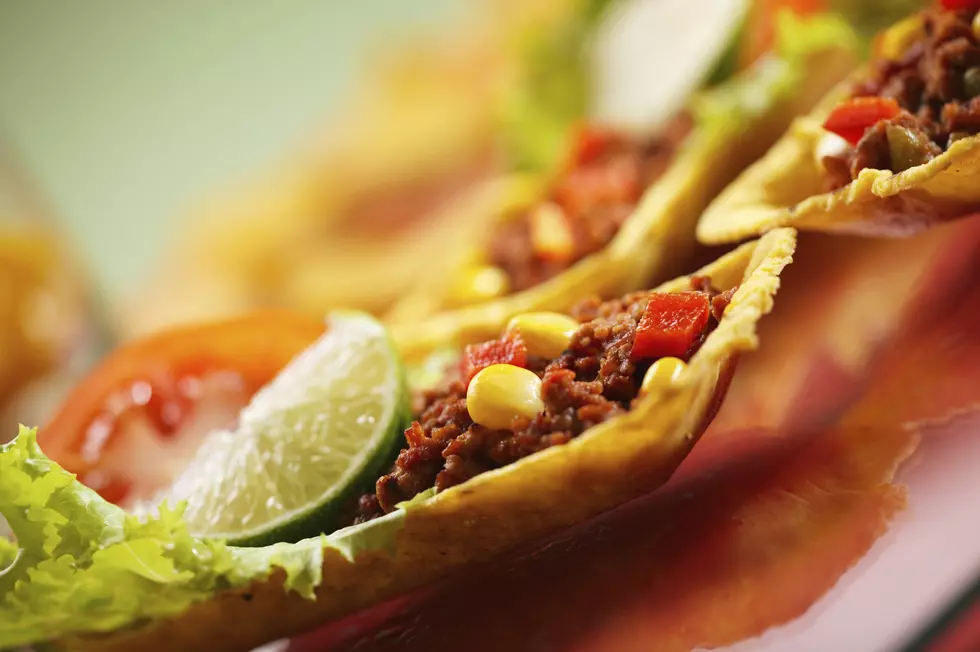 Check Out Shreveport's Top 5 Best Rated Mexican Restaurants
Alexander Shalamov
Every single time a new restaurant pops up in the Shreveport-Bossier area, everyone says, 'We don't need another Mexican restaurant.' And then, when it turns out to be another Mexican restaurant, it's packed! Why is that? It's because here in northwest Louisiana, we love Mexican food! That leads us to the question, who has the best Mexican food in Shreveport-Bossier City? We turned to Yelp! for the answer.
These are the top 5 best-rated Mexican restaurants in Shreveport according to Yelp.com.
5. Casa Jimador
4801 Line Avenue Ste 14, Shreveport, LA 71106
(318) 754-3885
Open Sunday through Wednesday 11 am - 9:30 pm, Thursday through Saturday 11 am - 10:30 pm
Brea R. from Marshall, TX writes, 'This place never disappoints our family when we dine here! Our servers are always nice & the food is excellent. Their portions are hearty & we usually have enough to take some home for later. Whitney was our waitress today & she provided us exceptional service!! We will continue to come back.'
4. Superior Grill
6123 Line Avenue, Shreveport, LA 71106
(318) 869-3243
Open Monday through Sunday 11 am - 10 pm
Superior Grill has been a staple of Shreveport's nightlife for years! I can personally attest to the fact that everything on the menu is good, just beware of the margaritas. They are STRONG! Jason H. says, 'Great atmosphere, good food, and the margarita was to die for. Service was great. Worth the wait to get a table.'
3. El Compadre Mexican Restaurant and Seafood
502 E Kings Hwy, Shreveport, LA 71105
(318) 868-4467
Open Monday through Sunday 11 am - 10 pm
It's been a while since I've been to El Compadre personally, but the reviews are stellar. Brooke B. says, 'Best food in Shreveport-Bossier! Order the avocado nachos and Molcajete and enjoy the great service and family atmosphere.'
2. Ki' Mexico
3839 Gilbert Drive, Shreveport, LA 71104
(318) 861-5941
Open Tuesday through Thursday 11 am - 9 pm, Friday and Saturday 11 am - 10 pm, Sunday 10:30 am - 3 pm, closed on Monday
I won't lie, I love going to Ki' Mexico. The atmosphere is excellent and their tacos are fantastic. They describe their fare as Mexican 'soul food' made with fresh, local ingredients.
1. Taqueria La Michoacana
2905 Youree Drive, Shreveport, LA 71104
(318) 869-4249
Open Monday through Sunday 8 am - 9:45 pm
This Mexican eatery has a second location on Airline Drive in Bossier City. According to Helen S, Taqueria la Michoacana has 'the best salsa in the state! It is very tasty and I would recommend it to anyone. The tacos are full of flavor and are my favorite dish. The staff was also very friendly.'
Top 7 Authentic Tacos in Shreveport-Bossier
Check Out the Food at Ghost Ramen in Shreveport
Foods Shreveport-Bossier People Say They Can't Live Without
More From K945, The Hit Music Channel