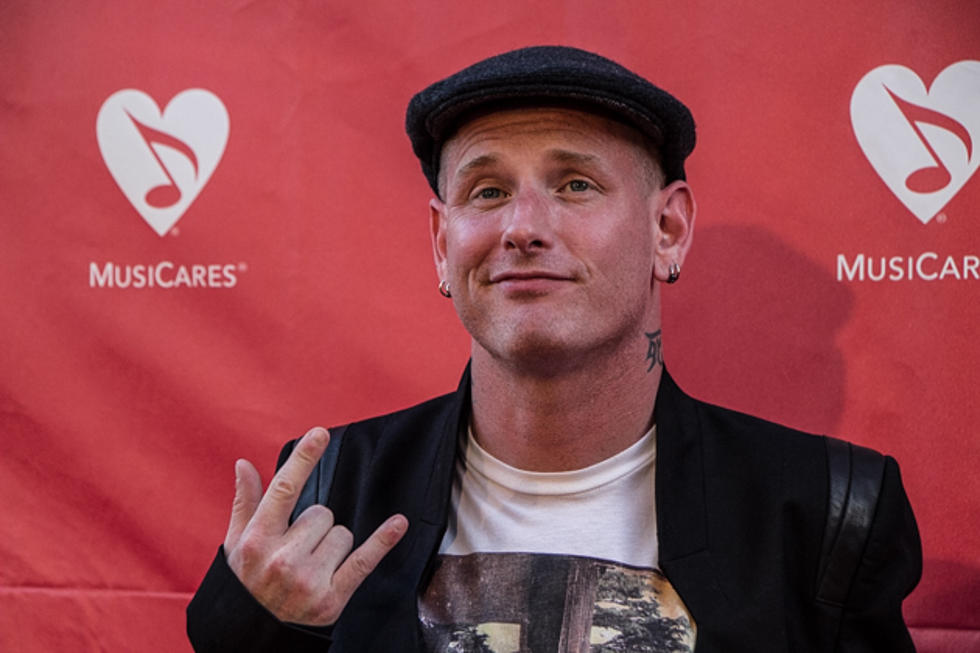 Corey Taylor Reveals He Turned Down VH1 'Rock of Love' Dating Series
Kathy Flynn, WickedGoddessPhotography.com
Slipknot and Stone Sour frontman Corey Taylor has made the most of his opportunities over the years, but he's also been quite smart about what he's accepted and what he's turned down on his rise to fame. One of the things that he's passed on was reportedly starring in VH1's Rock of Love dating series.
During a recent appearance on KISW 99.9 FM's 'STP Cast,' Taylor revealed that he was once approached about the series, but that he was never seriously considering it. "I wanna say about seven years ago, I got called about being on Rock of Love. I think Bret [Michaels] has passed on it, on one of the seasons, and I was like, 'Don't ever call me again.'"
Taylor adds, "I was like, who in their right mind thought I was the perfect dude for Rock of Love 12 or whatever the hell it was. And I was just like, there's some idiots in this business. I'm just letting you know. I don't know if you got that memo. There's some stupid people who were given the keys to the kingdom."
The rocker says he was initially pissed that he was even considered, but then started laughing about it. When asked if he had any regrets on passing, Taylor laughingly adds, "In retrospect, I was like, 'Man, I should have just done one week and just ruined it.'"
Taylor says he's got a pretty good barometer of what will work for him and he's felt fortunate to have been successful with the collaborations he's chosen. "I'm not gonna be that guy that kind of cashes in my name for a quick paycheck," says Taylor. "I would rather do what works for me, and hopefully have people come with me on that journey than worry about anything like that." You can check out the full chat in the player provided below.
As for Taylor's current doings, you can look for Slipknot out on the road. The band has several festival appearances this spring and will return stateside for the Summer's Last Stand tour this summer. Meanwhile, Stone Sour just released a Meanwhile in Burbank covers EP for Record Store Day and Taylor recently revealed there are two more covers EPs en route.
Listen to Corey Taylor on KISW-FM
You Think You Know Slipknot?
See the Yearbook Photos of Corey Taylor + More Rock Stars
More From K945, The Hit Music Channel