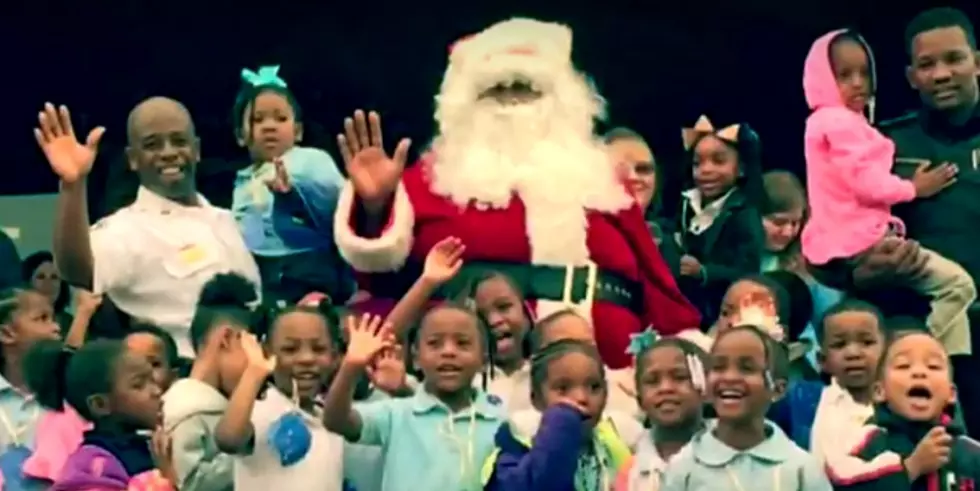 Erin McCarty Will Shave Her Head if Op Santa Reaches Donation Goal
via Townsquare Media
Enter your number to get our free mobile app
Since 1984, Operation Santa Claus has been helping underprivileged children experience the joys of Christmas. This massive annual undertaking has brought more smiles and joys to kids in Shreveport, Bossier and surrounding areas than we can count. Literally, thanks to you and your donations, thousands of kids get to experience Christmas in a way they wouldn't have without your generosity.
However, just like everyone else, Operation Santa Claus is experiencing added pressure due to the strains of 2020. This year, more kids and families are experiencing hardships than ever before. From youngsters to pre-teens, there's a lot of kids and families that need to be taken care of and Op Santa has set a lofty goal - they're trying to raise at least $15,000 in donations to ensure that none of these kids go without an amazing Christmas this year.
And, to help OSC hit that lofty goal, our very own Erin McCarty is offering herself up as an added bonus. If Operation Santa Claus reaches their goal of $15,000, Erin McCarty will shave her head bald. Like, cueball bald. The long time news woman who can be heard every morning on KEEL News, K945, Kiss Country 93.7, 96.5 KVKI, Highway 98.9 and 1130 the Tiger will shave her head completely bald.
Is this a shameless publicity stunt? Yes. But, it's for an amazing cause. Every penny, every new and unwrapped toy, every bicycle that Operation Santa receives helps a local child celebrate Christmas in a way many of us take for granted. But, if that's just not enough to pull on your heart strings to donate, hopefully watching Erin McCarty get her head shaved on Facebook live will push you over the edge.
To get more information about Operation Santa Claus, make a donation or find off toy drop off locations, visit their website. According to OSC Elves, cash and bicycles are what's needed most this year to help fill Santa's sleigh.
Read More: 10 of Our Favorite Things About Fall
More From K945, The Hit Music Channel