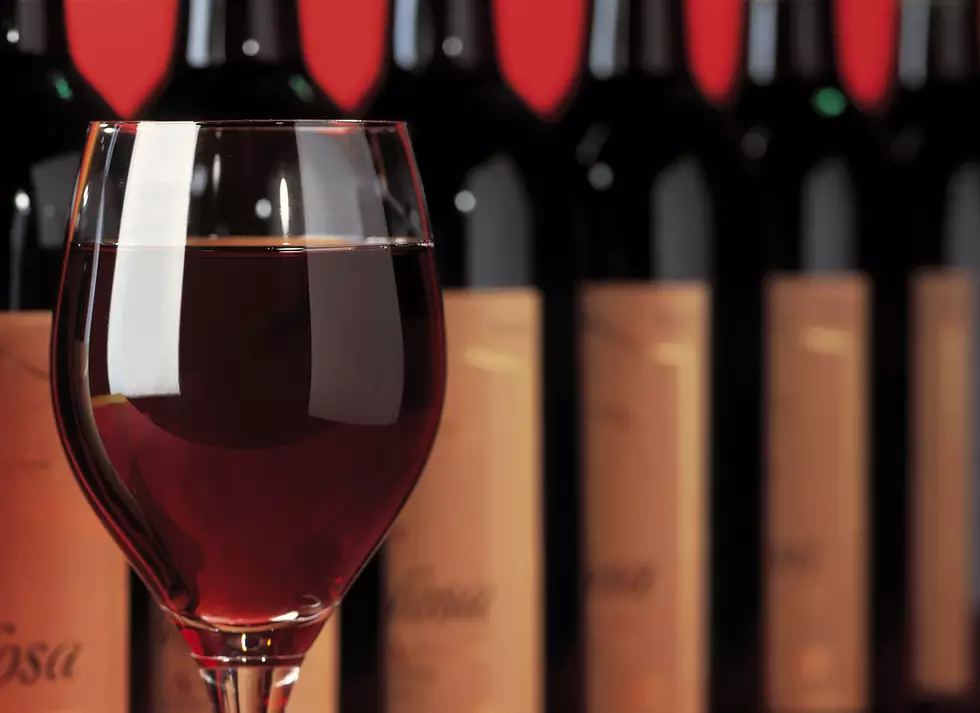 Here are 5 Reasons to Buy Your Tickets to CORK Shreveport Today
Thinkstock
Shreveport's premier wine event, CORK XVI, is back with even more vino and foods to sample than ever Saturday, April 2nd, 2022!
I have to admit, I'm not a wine connoisseur but I'm excited to share details about the 2022 CORK Wine Festival with you because it's a must-go event for wine lovers and future wine lovers alike!
This is the perfect event to get a group of girlfriends together for. I know several of my coworkers go every year, so we'll run into plenty of people we know.
What: CORK XVI: A Red River Revel Wine Event
When: 2-5 pm Saturday, April 2, 2022
Where: The Upper Pavilion at Festival Plaza in downtown Shreveport.
Tickets: corkwinefestival.com
Here are 5 reasons you should get your CORK tickets today:
1) CORK raises money for a great cause: It supports the Arts Education programs at the Red River Revel Arts Festival, a 9-day celebration each fall with more than 100 artists, plenty of great local food and drink, and all kinds of concerts and performances!
2) Learn about great wines: They'll be pouring more than 90 wines from all over the world, and experts will be on hand to explain the profiles and origins.
3) Sample great food: You can sample dishes from amazing restaurants including Smallcakes Shreveport, Line Avenue Pie and Brew, Dillas Quesadillas, We Olive and Wine Bar, Cranked Up Confections, Port City BBQ, RNL Cookery, Mi Meza Latin Cusine, Ralph and Kacoo's, and Newk's Eatery.
4) This is THE party to see and be seen at. Aside from the food and wine, you can enjoy music, raffles, great socializing, and beautiful downtown Shreveport.
5) Limited supply: Only 1,600 tickets will be sold and this event always sells out. That means you'll have plenty of room to move around the event but you have to get your tickets early.
Tickets are $85 per person, while you can reserve a table for 10 for $1,350 and raffle tickets are $5 each. Click here to buy them while supplies last!
Take a Look Inside Bossier's New Surge Entertainment Complex
The old Virginia College location inside the Pierre Bossier Mall is being transformed into a fun-seekers paradise! The brand-new Surge Entertainment Adventure Park by Drew Brees is set to open later this spring, and construction is chugging along on all of the amenities and I've got the exclusive pictures to prove it.
This Tacky Trailer is a NASCAR Lovers Redneck Dream Home
Check Out a Super Cute Condo for Sale in the Heart of Shreveport
More From K945, The Hit Music Channel