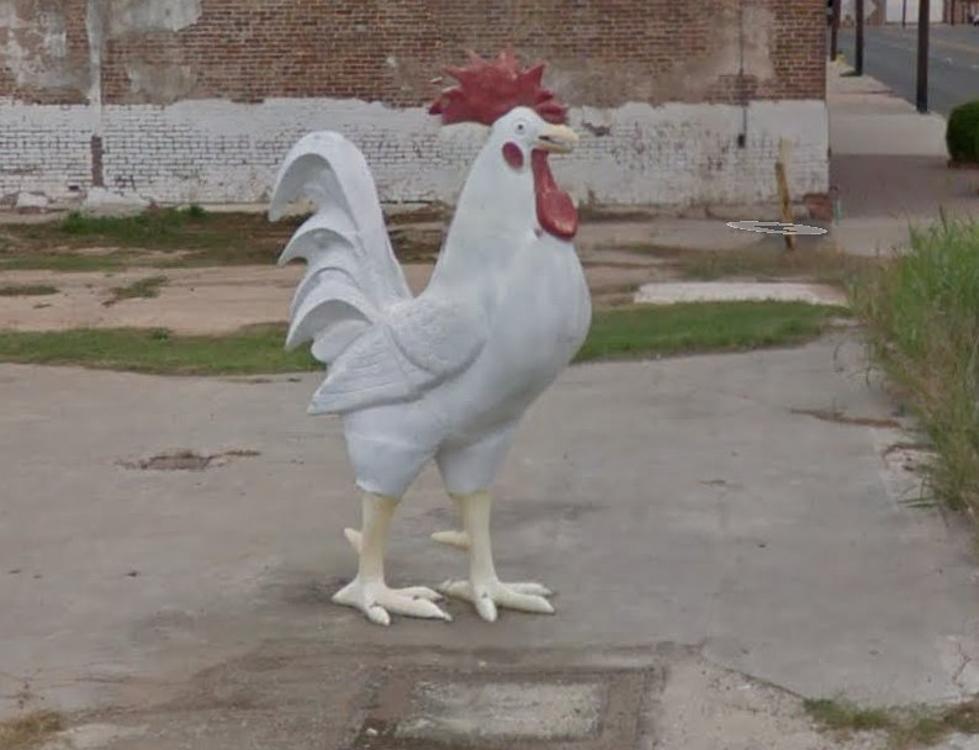 Jay's Best of 2020: Shreveport's Giant Rooster
via Google Maps
2020 has been one heck of a year. It's been real and it's been fun, but it certainly hasn't been real fun.
Having said that, over the next few days I want to look back at some of my favorite stories of the year. These may be popular, well-clicked on stories. Or stories that I simply enjoyed writing. It was a year we'll never forget, for better or for worst.
I'll kick things off by remembering my story about Shreveport's giant rooster. I especially loved writing this article because I had been wondering about this damn rooster since I was a kid. Why is it there? What is it's purpose? Does it even have a purpose?
Shreveport has A LOT of history and tons of unique local landmarks. From the historic Municipal Auditorium which was the home to many moments in music history to the Ogilvie-Wiener Mansion which hosted high society parties including the likes of John Wayne and Doris Day, Shreveport is jammed full of fascinating facts. However, one of the most unique and eye-catching landmarks in town is the giant, 9-foot tall rooster statue at the corner of Hope and Texas in Downtown Shreveport.
I never really knew why this rooster existed or how it got there. It's just so fascinating and intriguing to me! Well, after doing a little research, not only did I find who put up the giant rooster statue, but I also found out that weird rooster statues are pretty common across the country. According to Roadside Architecture, there are dozens of these things EVERYWHERE - From Texas to California! These things are on street corners, in front yards at restaurants...just all over the place. Which is just wild.
The history of our giant rooster is a bit difficult to track down. I found multiple sites that had different histories and origins of the statue. However, according to an article from KSLA published in 2011, our local rooster statue has an interesting back story. KSLA reports that Shreveport resident Jack Lamb put up the statue in the vacant parking just to watch people react to it. Lamb told KSLA "Often I'll just park over here and I'll watch people, kids will wave at it". Lamb also noted that his wife thought he was crazy for putting up the statue in the first place. In a later interview with 318 Forum, Lamb confessed that he owned property in the area and the rooster was a way to draw attention to the often forgotten part of town.
Read More: Shreveport-Bossier's Most Unique Landmarks
More From K945, The Hit Music Channel