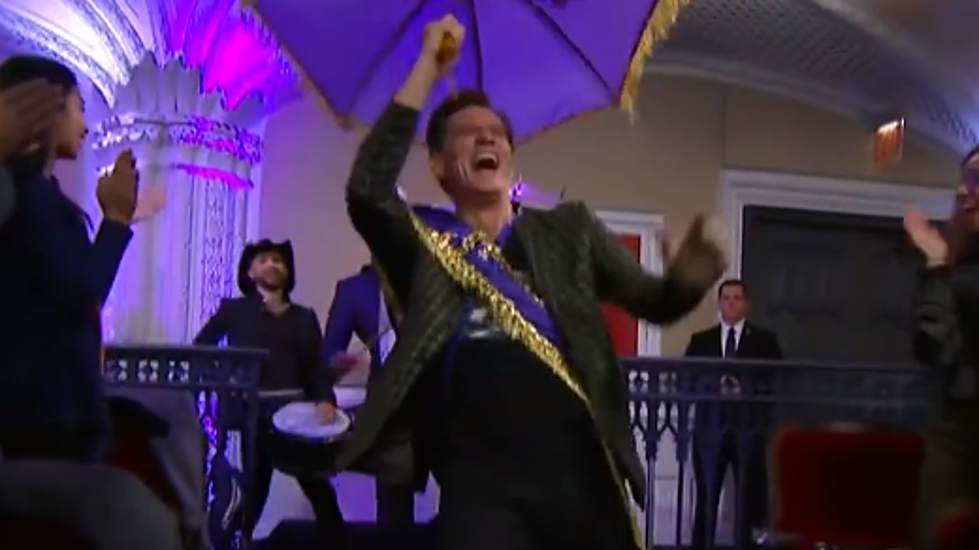 Jim Carrey Channels Louisiana Mardi Gras for Late Show Entrance
YouTube
Someone call and invite Jim Carrey to the Krewe of Centaur parade ASAP!
Let me begin by stating for the 1,00,000th time, I absolutely love Jim Carrey. He has been my favorite actor in Hollywood ever since I was able to sit down and actually watch a movie. I believe he's one of the most naturally funny and gifted comedians to ever live.
This week, Carrey was out and about doing promotion work for his upcoming Sonic the Hedgehog movie, as well as the new season of his Showtime show, Kidding.
On his list of stops? The Late Show with Stephen Colbert. Anyone who has seen Jim Carrey on late night talk shows knows the man cant just come out and sit down. With every appearance, he makes sure to put on a show with a grand entrance.
His most recent is easily my favorite ever.
On the Late Show, Carrey came out with a full band in true Louisiana Mardi Gras spirit.
Get this man down to Shreveport for our parades ASAP!
More From K945, The Hit Music Channel