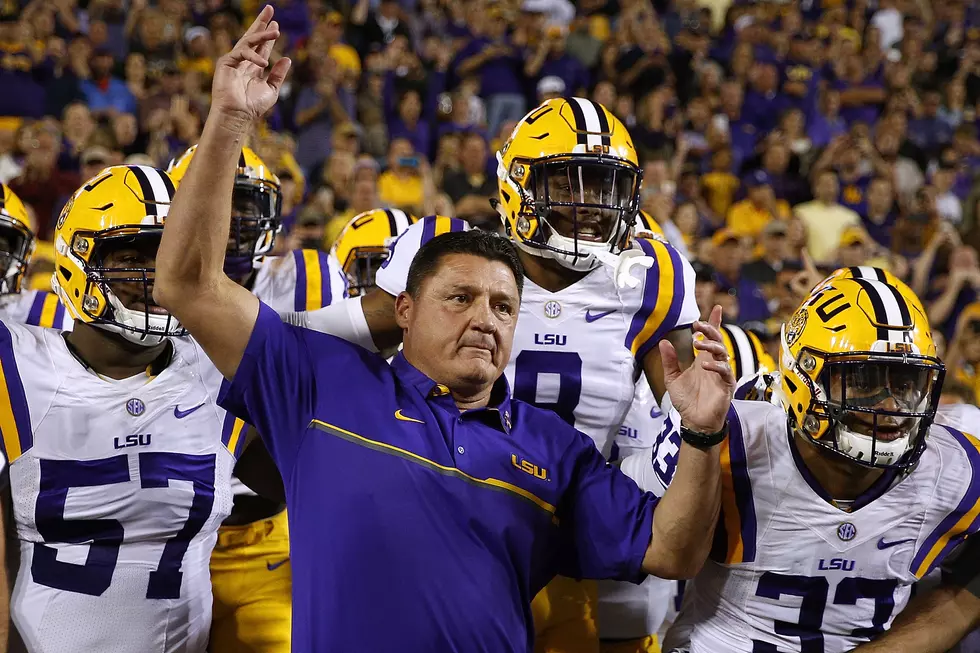 LSU's Ed Orgeron Responds to Viral Locker Room Video
(Photo by Jonathan Bachman/Getty Images)
LSU's coach Orgeron has responded to the profanity-laced locker room video taken after the Tigers beat Alabama this past Saturday.
Orgeron says his comments were not meant for the public to hear, and that his words were not meant to hurt anyone according to klfy.com.
Clearly, after a huge win like beating Alabama emotions were running pretty high, and rightly so.
Coach O says he has spoken to the player who posted the 14-second video and that the player regrets having done so.
"You get emotional. You talk to your team — it's your family. Just like we all talk to our family. It was no means to hurt anybody — nothing like that. It was just a fiery moment, a very emotional moment. I think that's all that was."
You can read more of Orgeron's statement over at klfy.com.
More From K945, The Hit Music Channel