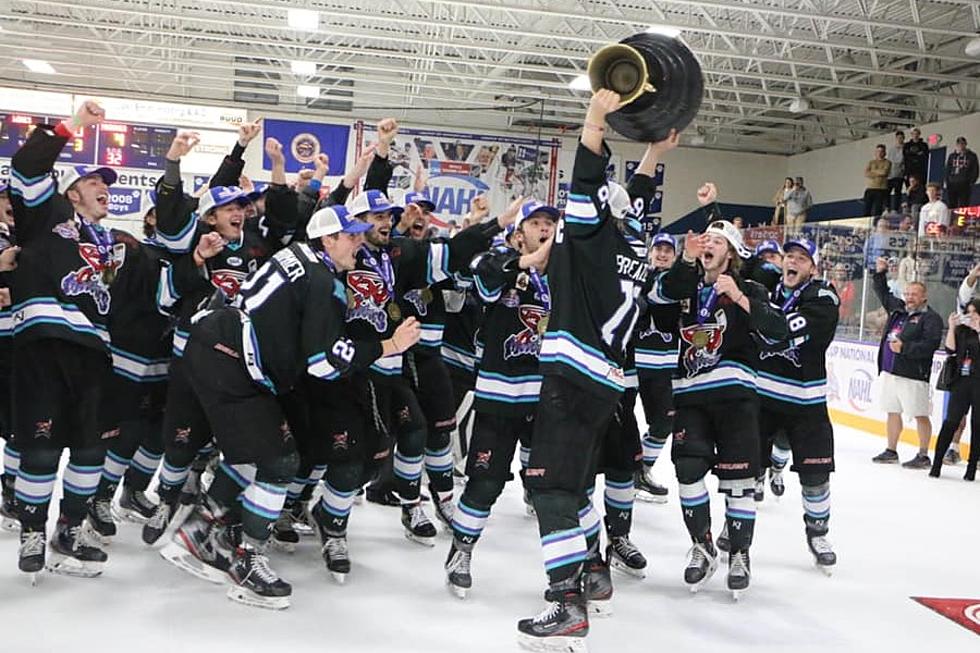 Military Appreciation Weekend is Here With the Mudbugs
shreveport mudbugs hockey
This weekend is set to be a special one in Shreveport at George's Pond with the Shreveport Mudbugs.
Of course, if I were to list all of the things about Mudbugs games that make it such a special experience, I would write a novel. The game day experience is second-to-none in the NAHL, and on top of that, the Mudbugs are the reigning and defending NAHL national champions. When it comes to getting together with friends and/or family, you'd be hard-pressed to find a better option than taking in a Mudbugs game.
This weekend will be extra-special as the team hosts Military Appreciation Weekend. I've often said that while hosting Mudbugs games since I was a high schooler, one tradition is close to my heart and easily my favorite segment of every single home game. No, it's not Chuck-A-Puck, although I do enjoy that tradition as well.
Of course, I'm talking about the Hometown Hero segment where we recognize a local military member. Often times, it's one of the loudest moments of the entire game, as the crowd and the players stop for a full minute to pay their respects to a local hero.
This weekend basically feel like that segment for an entire game on back-to-back nights.
If you're looking for something awesome to do this weekend, make plans to join the Shreveport Mudbugs both tonight and tomorrow night at George's Pond. Grab your tickets quick because they are certainly going fast these days!
Top 10 Reasons That You Say Why People Are Leaving Louisiana
Missing Children from Louisiana
The National Center for Missing and Exploited Children asks for help from the public to find these missing Louisiana children.
More From K945, The Hit Music Channel