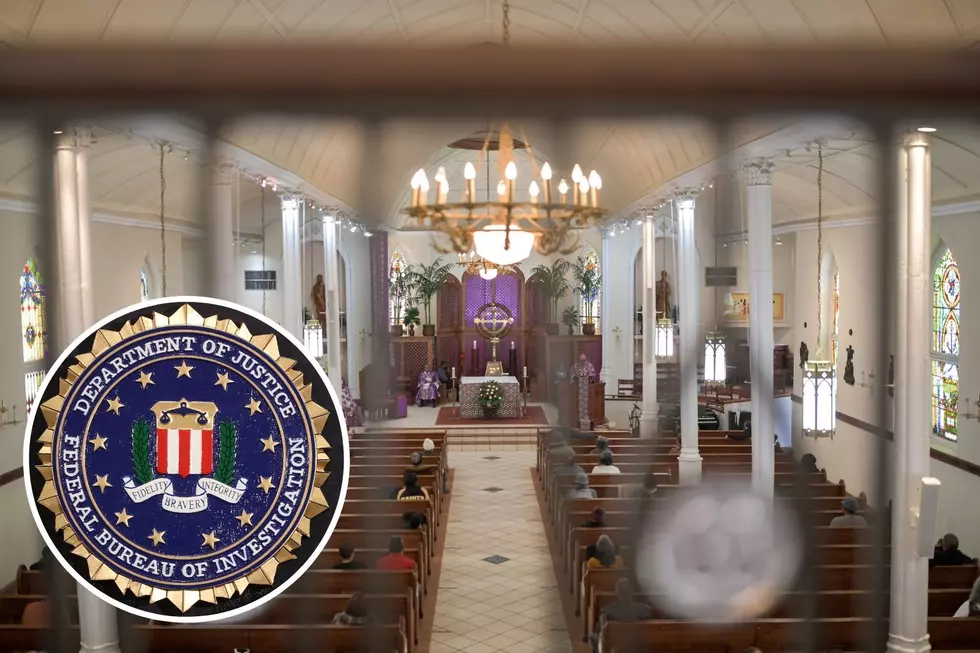 New Orleans Catholic Archdiocese is Being Investigated by the FBI
Jon Cherry/Getty Images, Mark Wilson/Getty Images
According to a bombshell report from the Los Angeles Injury Law News, the Federal Bureau of Investigation (FBI) has opened an official investigation into the New Orleans Catholic Archdiocese for possible child-sex-trafficking crimes.
Reportedly, FBI agents have been interviewing more than a dozen people who claim that they were the victim of child-sex crimes at the hands of the Roman Catholic Church in New Orleans.  Some of these alleged crimes go back decades, but thanks to new laws in our state that protect sexual abuse victims by removing some "statute of limitations" hurdles, these alleged crimes are being investigated with as much zeal as something that happened yesterday.
At the heart of this latest look into church officials possible involvement in sex-crimes against children entrusted to their care is the Mann Act.  According to the legal experts at Cornell Law, this sex-trafficking law passed in 1910 was put on the books to "felonize the use of interstate or foreign commerce to transport women for immoral purposes."  It allows for easier prosecution and harsher punishment for individuals who transport someone across state lines for the purpose of sex.  The law has since been amended to include children.
The need for the Mann Act in this particular investigation becomes clear when you consider that the FBI is looking into allegations that some Louisiana children were sexually abused by members of the clergy while on trips to church camps or amusement parks in Texas and Arkansas.
According to the report, since the statute of limitations on crimes of this nature has been lifted - scores of victims are coming forward with allegations of abuse at the hands of the Catholic Church in 6 dioceses across the state: Alexandria, Shreveport, Houma-Thibodaux, Baton Rouge, Lafayette, and Lake Charles.
These Amazing Louisiana Kids Are Looking for a Forever Home
If you grew up in a home with at least one of your parents, count your blessings. If you've got room in your home and your heart, maybe you could be that blessing for one (or more) of these amazing kids. If you'd like to find out more about adoption or foster care, you can visit the experts at
Adopt US Kids
.
25 Obscure Facts You Probably Don't Know About Louisiana
Louisiana is a weird and wild place. Some of our state's history is way stranger than fiction! Test yourself to see if you are a Bayou State expert!
More From K945, The Hit Music Channel