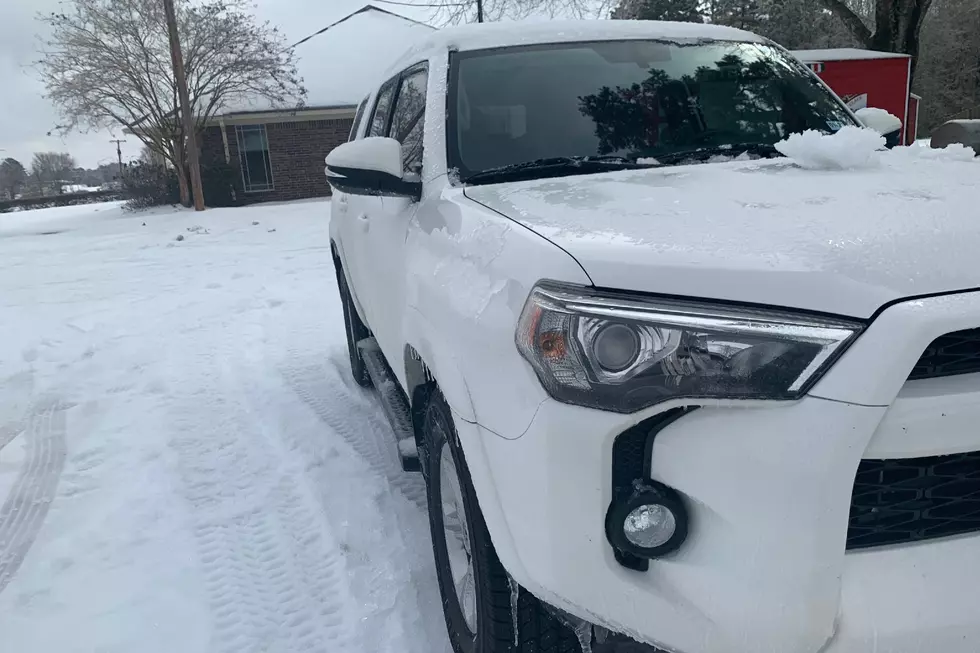 4WD Drivers Needed to Transport Healthcare Workers
Krystal Montez
The roads are scary. I can't think of any other word to describe them. I am staying at a hotel near the radio station, although my drive to work is a couple of blocks my 4Runner is struggling the entire drive. Imagine a very thick piece of ice in between your tires and the road.
Even with chains and four-wheel-drive, drivers are getting stuck all over the Ark-La-Tex. What about our healthcare workers? Medical emergencies don't stop because of the weather, so how can our healthcare heroes make it to work if they don't have a four-wheel-drive vehicle or have access to chains?
Terrie M. Roberts the Willis-Knighton Public Relations Manager said that the hospital had no other choice but to reach out to off-duty firefighters and police officers to volunteer drive in critical care healthcare providers needed at WK hospitals. The response? Overwhelming. Although it's great news that so many off-duty officers and firefighters have answered the call, there are still several other health care workers that need to get to work.
If you have a four-wheel-drive vehicle and are able to help transport nurses and healthcare workers call this number to volunteer (318)470-5178. Please remember this is only a call for people who drive a 4-wheel-drive, all tow trucks have been suspended by Shreveport's Mayor and Police Chief.
Read More: Winter Safety Tips
CHECK IT OUT: See the 100 most popular brands in America
More From K945, The Hit Music Channel