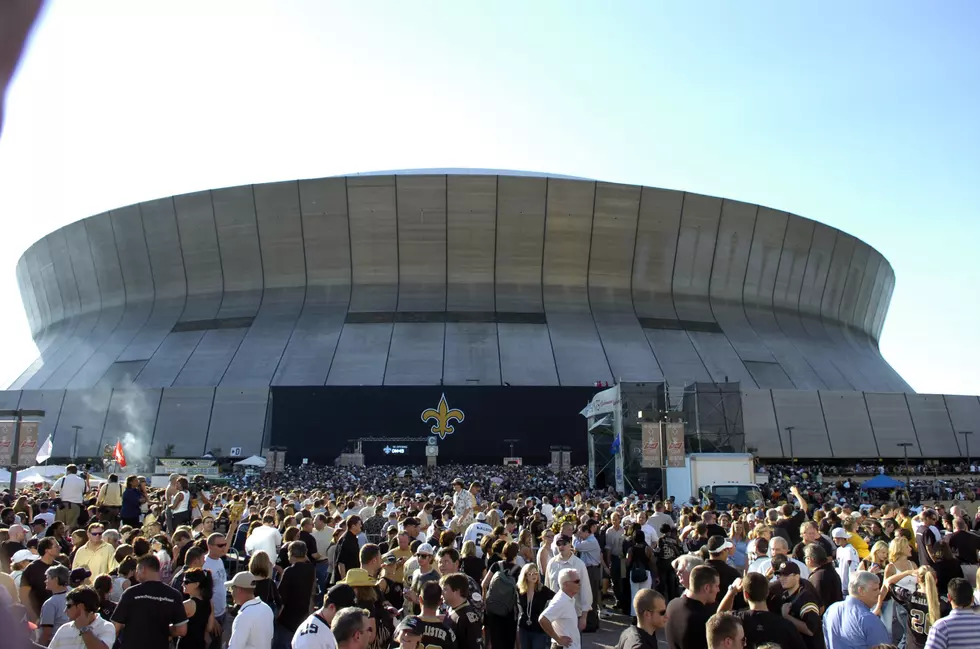 Our Suggestions for the Naming Rights to the Mercedes Benz Superdome
Al Messerschmidt/Getty Images
Enter your number to get our free mobile app
If you would have asked me if I saw Mercedes Benz not renewing the naming rights to the Superdome in New Orleans, it wouldn't have been in my top 10. 2020 has been a crazy year thus far and it may be difficult to find another company willing to cough up the kind of cash Mercedes did. But have faith, there are plenty of companies that will want to align themselves with an amazing organization.
We got the news yesterday via Forbes that Mercedes Benz will allow their deal in New Orleans to expire in 2021 and will instead focus on the Mercedes-Benz Stadium that was built for the Atlanta Falcons and Atlanta United. While it stinks that they're going to continue to support the 'dirty birds,' it does make sense, because they have their US headquarters in Atlanta. Plus, sources apparently told Christopher Dodson, the writer behind the piece for Forbes, that there isn't any reason for them to sponsor more than one team in the NFC South.
When you think about it, it's almost kind of sad. No matter who the new sponsor is, folks will still refer to it as the 'Mercedes Benz Superdome.' Kinda like the first few years after the CenturyLink Center was the CenturyTel Center. No one called it the same thing! Mercedes Benz was the first-ever naming rights sponsor for the Superdome in 2011 in a 10-year deal that was reportedly worth $50-$60 million!
With that being said, it got me to thinking? What companies would be good sponsors to take over the naming rights of the Superdome? Here are some of my ideas!
Superdome Sponsor Suggestions
More From K945, The Hit Music Channel