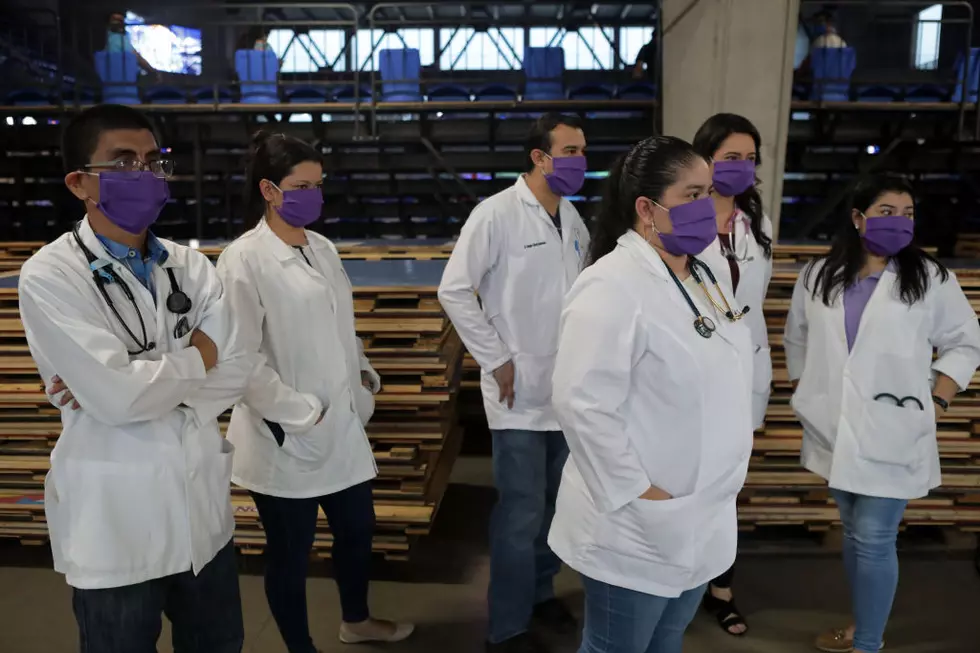 Self Care is More (Self) Important than Ever
Inti Ocon/Getty Images
Enter your number to get our free mobile app
There are alot of people counting on you. Just remember, if you don't take care of yourself, how are you going to take care of everyone else?
2020 has been a tough year. We're going on our ninth month of a pandemic that's seeing its third peak. We're still enduring the fall out from a tumultuous presidential election and the stress that goes with it, along with a ton of economic uncertainty and oh yeah, here come the holidays. If you or one of your family members has gotten sick or God forbid, passed away from COVID-19, you've endured grief and unimaginable loss. Some have lost jobs, homes, businesses, marriages. Some have had to learn to be a full time teacher while being a full time provider. Some have gone through multiple hurricanes on top of everything else. People are hurting and it's manifesting in a lot of different ways. I want to address that this week.
Each day this week, I'll talk to a local expert about things we can do to help mitigate and minimize these stresses so that we can be present to help our loved ones when they get overwhelmed, which they surely will and still not only survive 2020, but thrive!
We'll talk to a physician Tuesday about the effects of stress on your body, both physically and mentally. We'll talk about finding the motivation to get off the couch and not only lose the quarantine 15, but work towards making ourselves healthier than before. We'll also learn how to spot depression and  feelings of solation and get recommendations on how to find help. We'll learn about coping strategies that benefit us instead of becoming self destructive.
If you have a specific area of interest you'd like to learn more about let me know. Other topics I plan to cover are financial health, career, and relationships. I look forward to hearing from you!
LOOK: 50 photos of American life in 2020
More From K945, The Hit Music Channel