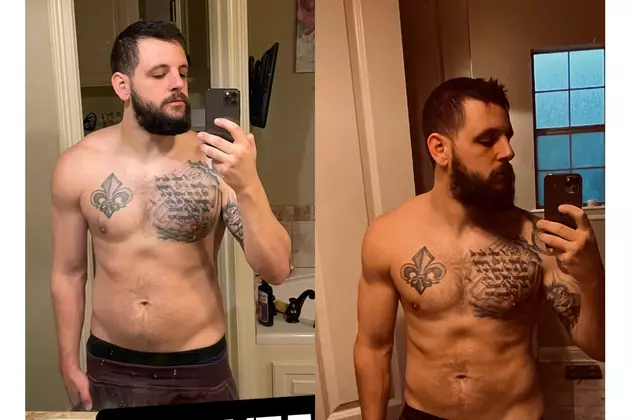 Shreveport-Bossier Takes on 75 Hard
Trey Rogers
I watched a dear friend of mine go through an intense challenge. I didn't understand what he was doing at the time all I knew was he was working out like a maniac, eating clean, and refused to come out and drink with us. At the end of his challenge, I didn't recognize him. I mean, yes physically he looks like a beast and could walk around without a shirt on confidently. However, his mental transformation is what intrigued me the most. What made him so invincible? How did he feel so on top of the world every day? I wanted in.
So I jumped in headfirst without giving myself a chance to back out. I started my 75 Hard Challenge on February 1st. As I type this I am exhausted and although there have been many days where I feel invincible, today I am exhausted and wondering what fresh hell awaits me at the gym tonight. The good news is I have 3 dear friends doing the challenge with me. I am pretty sure I am the one struggling the most right now.
The 75 Hard challenge was created by Andy Frisella who is an entrepreneur, bestselling author,  highly sought-after consultant, and public speaker. He created the challenge with some friends of his and he transformed his life and the people around him. The challenge may sound doable, but let me tell you it is called 75 Hard for a reason. It's one of the most difficult things I have ever gone through. I am only on day 25 and I am wondering how I can handle 50 more days.
Why is it so difficult? You need to follow a certain set of tasks per day. If you miss one task you go back to day 1. No excuses, and no compromises. Oh, you forgot to take a progress picture on day 59? Sorry, you must start over on day 1. This is why the challenge is so difficult, you have to stay honest and complete all the tasks.
75 Hard Rules
More From K945, The Hit Music Channel