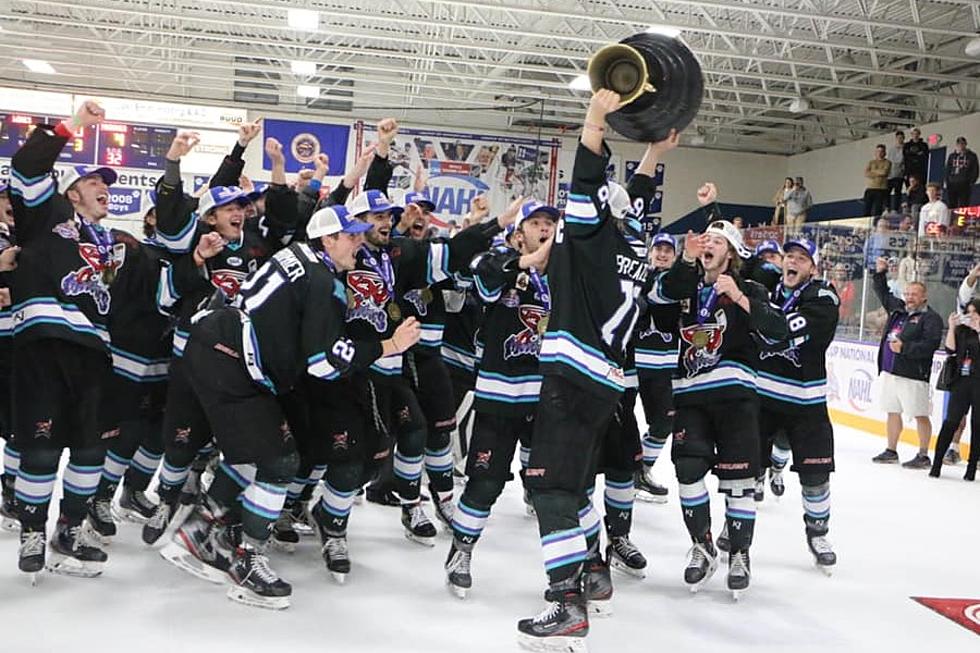 Shreveport Mudbugs Set to Celebrate Last Year's Championship
shreveport mudbugs hockey
As Bruce Buffer would say... It's TIME!
This week, the Mudbugs officially kicked off their 2021-2022 campaign while competing in the NAHL Showcase. The showcase is always exciting as fans get the chance to watch the team for the first time, but they also get to see four games in as many days. Four hockey games in a row is no joke and physically grueling for the players, but as fans, we can't get enough Mudbugs hockey. For those wondering, the Mudbugs have played three of their four games, which are essentially preseason games, and have won one but lost two. They did beat the Aberdeen Wings 1-0 in a rematch of last year's NAHL National Championship.
The boys will return to Shreveport following their final game on Saturday, then the fun truly begins at George's Pond. Starting next weekend, September 24th and 25th, we'll have Mudbugs hockey in Shreveport four weekends in a row.
Next weekend features the Mudbugs at home for the very first time, taking on the US National Team. They'll also hold their Alumni game features the great mudbugs of the past on the 25th at 2:11 PM.
The following weekend will technically be their season opener on October 1st and 2nd. They'll be taking on the Odessa Jackalopes to kick off their season, and their attempt to capture the Robertson Cup for the second straight season. October 1st and 2nd is slated to be a weekend full of celebration in honor of last year's National Championship team. On October 1st, fans in attendance will experience the highly anticipated banner drop, which is always exciting. On October 2nd, fans will take part in the ring ceremony, where the team's championship rings will be unveiled for the very first time.
The team will start the season at home on October 1st and 2nd, 8th and 9th, and 15th and 16th. That, my friends, is how you start a season.
10 Animals You Can't Own in Shreveport
After doing a deep dive into state and city laws, I have found ten animals you absolutely cannot own in Shreveport, Louisiana.
25 Obscure Facts You Probably Don't Know About Louisiana
Louisiana is a weird and wild place. Some of our state's history is way stranger than fiction! Test yourself to see if you are a Bayou State expert!
Look: How Shreveport-Bossier Has Changed from 2007 to Now
7 Reasons Why You're Lucky to be Living in Louisiana
Wikipedia Lists These Nicknames for Louisiana Cities
More From K945, The Hit Music Channel