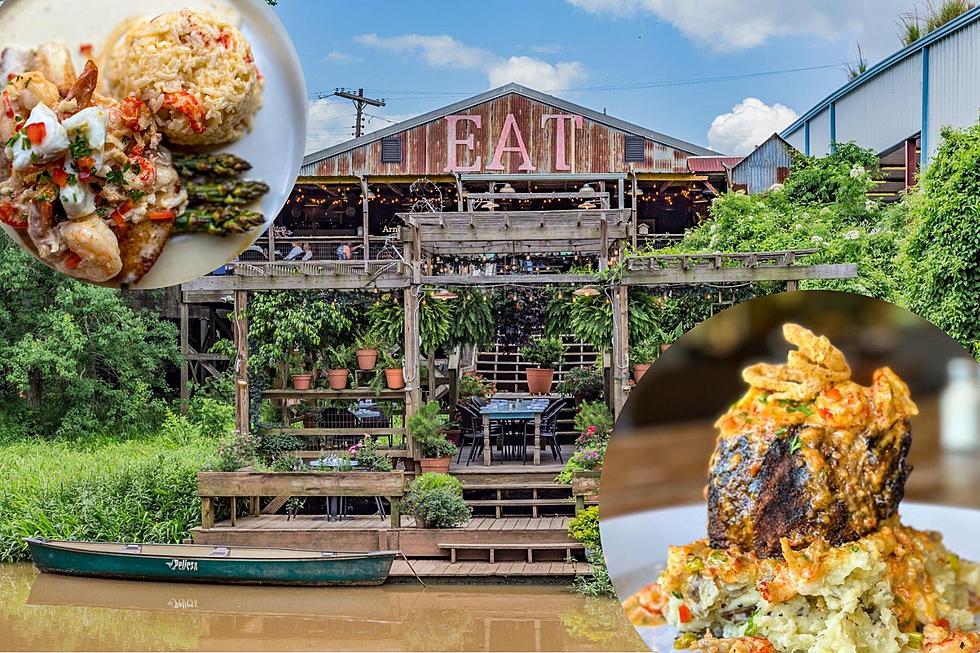 Shreveport Residents Say This Louisiana Eatery is Worth the Drive
The Little Big Cup via Facebook, CANVA
I Had Heard of This Cute Restaurant Called The Little Big Cup and I Paid No Mind, Why Would I care About a Restaurant 3 Hours Away From Shreveport?
Up until my friends started making trips just to eat at this epic restaurant. My Friend made a small detour from New Orleans to Shreveport to eat at this restaurant and he claimed he wished he had more time in the town of Arnaudville, Louisiana to eat at this place a couple of more times. Could this place really be that great?
For Me, It All Started With the Cajun Kevin Po Boy.
I stumbled upon a photo on Facebook of the most wonderful-looking sandwich I had ever laid eyes on it was described as a  Po Boy, however, none of the Po Boys I had ever seen looked like this. This one has gulf shrimp, Louisiana crawfish tails, colossal lump crab meat, and smoked sausage with red and green bell peppers all cooked in a Parmesan cream reduction served in toasted French bread brushed in garlic butter.

Is your mouth watering yet? If not maybe some of these photos might help.
Warning: Don't Look at These Pictures If You are Hungry, You May Get In Your Vehicle and Make the Three Hour Drive From Shreveport to Arnaudville Right Now.
If the Food Wasn't Enough to Get You There, Get Ready for a Spectacular View and We Are Not Talking About Your Plate.
This little gem is so popular you will need reservations so be smart and reserve your table before you head out there. You can reserve your table by clicking here. The address to The Little Big Cup via Facebook is 149 Fuselier Rd, Arnaudville, LA 70512.
Check Out These Mouthwatering Photos of Barbecue in Jefferson, Texas
The 45-minute drive from Shreveport is worth it when the barbecue is this good.
6 of the Best Food Options at the State Fair of Louisiana
Here are our top favorite foods at the State Fair of Louisiana
More From K945, The Hit Music Channel