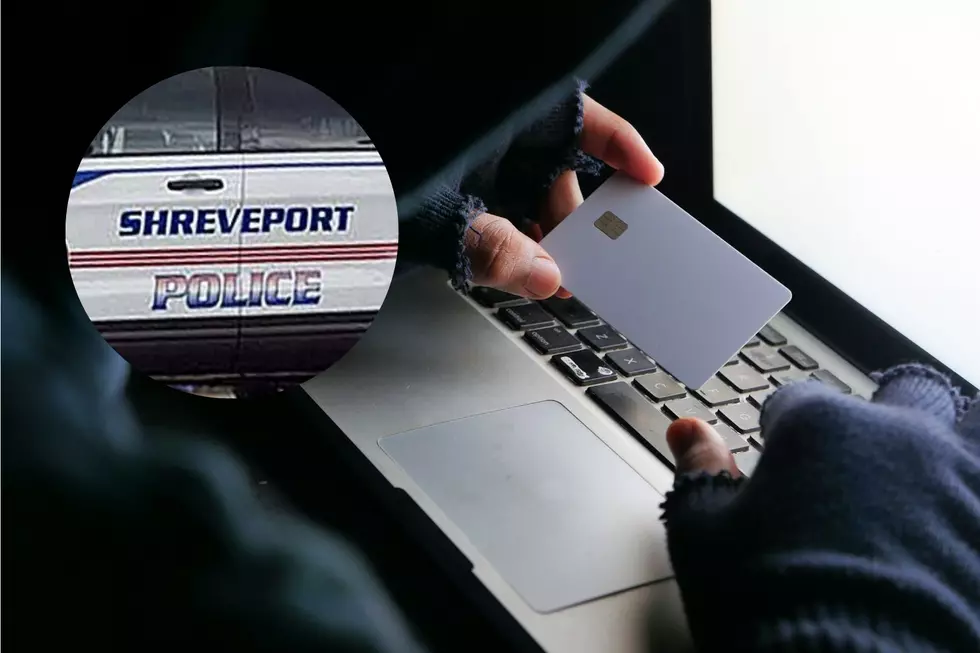 Heads Up: Shreveport Police Issue Warning About Scammers
Canva/TSM
It never fails. There are always jerks out there that would rather steal your money instead of earning their own. The Shreveport Police Department is alerting residents about recent scammer activity in our area.
Shreveport Police are warning residents of scammers ramping up activity in the area.
Don't you just hate a thief? Apparently, these idiots can't wait to separate you from your hard-earned money but what they don't realize is that the Shreveport Police Department is on to them. In fact, they want to make residents aware that scammers have become quite sophisticated and can use technology to clone phone numbers and make it appear as if the call is coming from different locations, such as police departments, schools, hospitals, etc.
Scammers are also pretty savvy when it comes to making up a story as to why you need to give them money. They may say you have a warrant for your arrest, owe taxes, or have otherwise violated the law and then demand payment. They will often request this payment in gift cards or other unusual forms of payment and threaten to arrest you if you don't pay. Don't fall for it. Shreveport Police say emphatically that, "A police officer, Deputy, or Federal Agent will never demand payment over the phone or online." You should also keep in mind that no government or law enforcement agency of any kind will take a gift card as payment.
Tips from the Shreveport Police Department on Avoiding Scammers:
If you are unsure if the caller is a Scammer, use caution. Slow down and ask questions of telemarketers. Legitimate businesses and charities will answer questions and give you time to consider a purchase or donation. Scam callers will pressure you to commit right away. Never give personal or financial information to an unsolicited caller or email. Be suspicious of callers who demand immediate payment for any reason. Stay private. Regularly update privacy settings for social media sites. Scammers often make their stories more believable by monitoring personal information on Facebook, Twitter, and Instagram. Never wire money or provide debit/credit card numbers to a stranger.
If you have been contacted by someone claiming to be with the Shreveport Police Department make sure to report it immediately.
Best Shreveport-Bossier City, LA Restaurants For Summer of 2023
These are the top-rated restaurants in the Shreveport-Bossier City, LA area via Yelp! heading into summer 2023.
Best Happy Hours in Shreveport-Bossier
5 Shreveport-Bossier City Restaurants That Should Be Featured On Diners, Drive-Ins and Dives
We were poking around online and discovered that out of all the Louisiana restaurants featured on
Guy Fieri's Diners, Drive-Ins and Dives on Food Network
, he's never featured an eatery from our area. These are the five restaurants in Shreveport-Bossier City, LA that we think he should visit... first!
More From K945, The Hit Music Channel