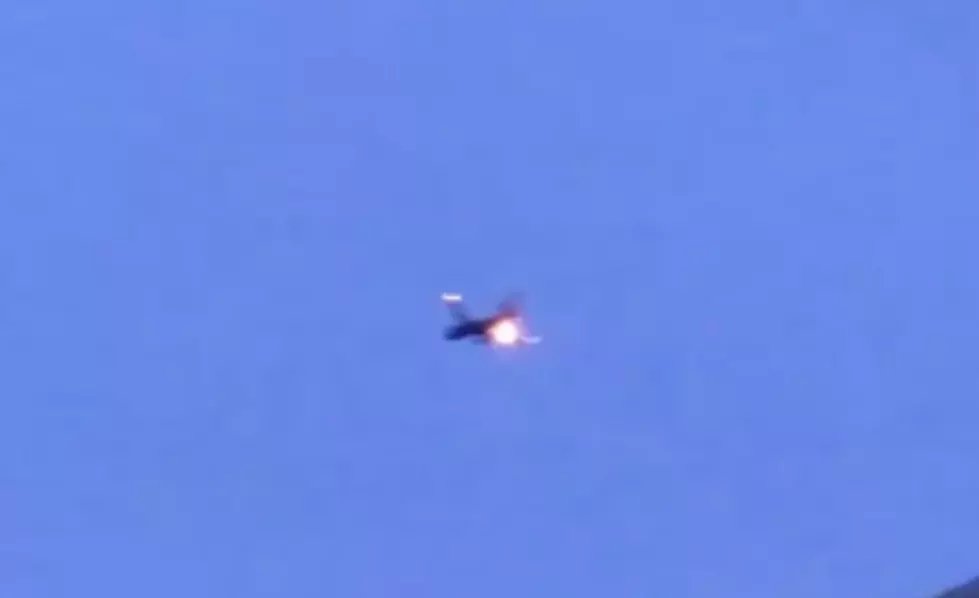 Southwest Jet Engine Bursts Into Flames Mid-Flight [VIDEO]
Aviation Hub via YouTube
I guess now I have one million and one reasons to never fly on a plane again.
I have flown quite a few times, but I absolutely hate it. Luckily, I have never had any issues whatever on an airplane, so I guess I can consider myself a lucky one, but I'm still scared, mostly because stuff like this happens.
A video has gone viral showing a Southwest Airlines plane mid-flight, filmed from the ground below.
To the naked eye, you might miss it the first time. On the video, where the plane is a nice distance away from the camera, you see a little yellow dot shoot out of one of the plane's engine.
Of course, that was no "little yellow dot", in fact, it was the engine completely blowing up! Luckily, the pilot was able to land quickly after this video, with no one injured whatsoever.
More From K945, The Hit Music Channel