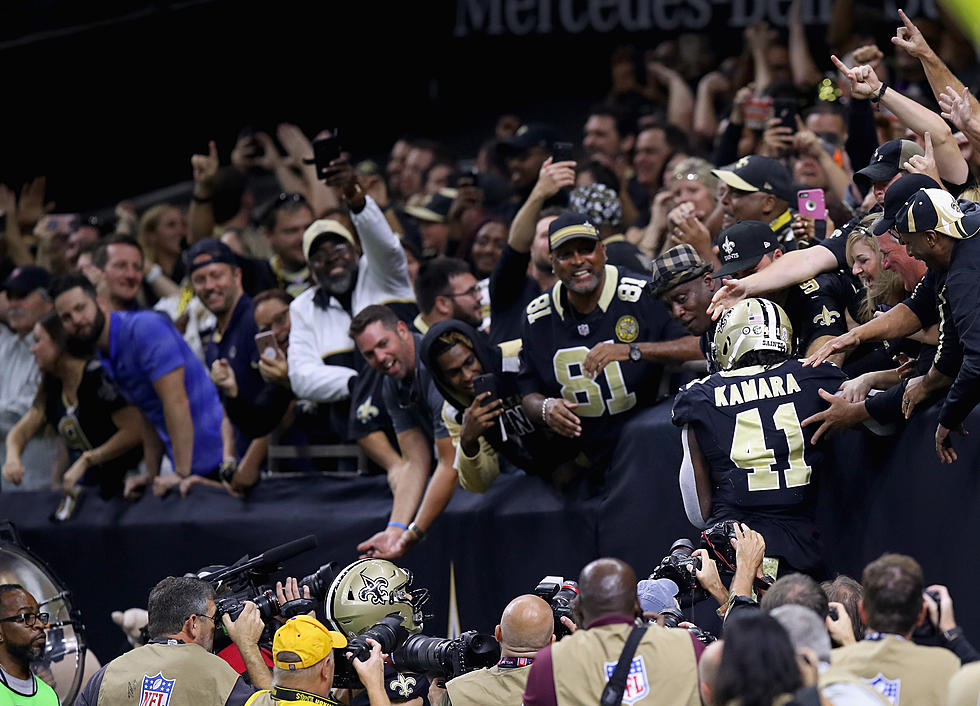 Study Finds Saints Fans are NFL's Heaviest Drinkers
Gregory Shamus, Getty Images
Come on, is this really a surprise?
If there's one thing we know how to do in the Bayou State, it's play/support. If there's two things we know how to do it's play/support football and drink heavily. We let the good times roll down here and we'll use any occasion to drink a cold one.
Supporting the New Orleans Siants? Well, I can think of no better reason to get absolutely hammered.
A new study by Alcohol.org shows that two fan bases stand (or stumble) tall above the rest when it comes to game-day drinking. The fan bases of both the Saints and the Raiders took the honors with fans drinking 4.5 alcohol beverages when their teams are set to play.
As for what Who Dat Nation is drinking? 50% named beer their go-to game-day drink, followed by 30% who said it was cocktails or straight liquor.
Drink safely this Sunday Who Dat Nation!
More From K945, The Hit Music Channel