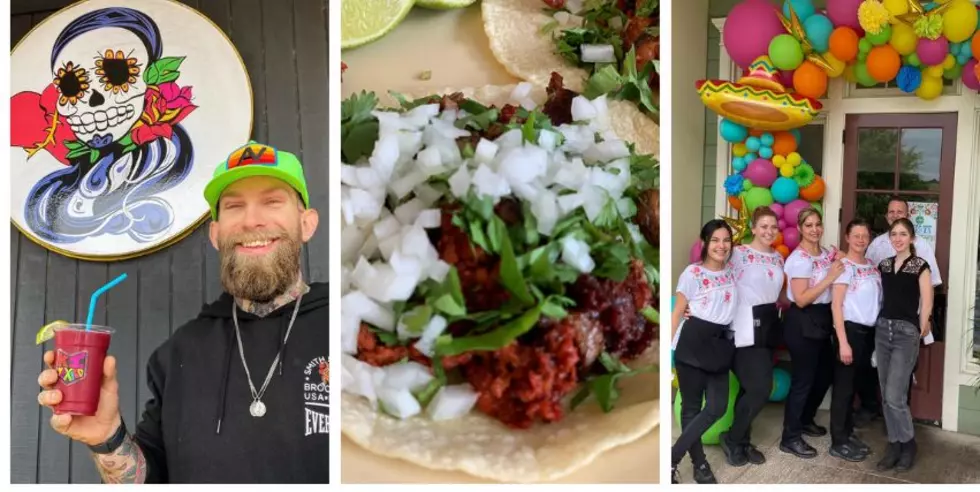 The Cinco Best Parties in Shreveport-Bossier for Cinco De Mayo
Ki Mexico Via Facebook, Krystal Montez, El Cabo Verde via Facebook
Cinco De Mayo Is One of the Best Unnoficial Holidays Ever.
If you disagree it's probably because you don't like tacos and margaritas. If you don't enjoy burritos, tacos, beer, and margaritas I can't fix you. If you love food especially Mexican food I have some places you need to check out on May 5th aka Cinco De Mayo.
Here are the Top Cinco (5) Events in Shreveport-Bossier on Cinco De Mayo.
Ki Mexico's Annual Ki Pachangon
The music will kick off at 5:00 pm and they will keep the party going until 9:45. Of course, they will have all the goodies inside and outside.

Ramirez Mexican Restaurants Block Party in Bossier.
This party is going to go from Thursday night all the way to Saturday. Yes, this is a 3-day block party so pace yourself. This will be at the Bossier location. 929 Westgate Dr, Bossier City, LA 71112
Cinco De Mayo at Bourbon Bar.
Still, no word if they are offering up tacos, but they do plan to hook us up with some cheap booze. $4 Cervezas, $6 Margaritas and $8 1800 shots. Sounds like a party to me.

Taquieria San Miguels II Parking Lot Party on Benton Road.
This also will be a 3-day party. Live music every night and some delicious margs and street tacos.

El Cabo Verde's Community Party.
"El CABO VERDE along with Provenance Community is back with our annual Cinco De Mayo Celebration at Windrush Park! 2056 Bridgewater Avenue, Shreveport, Louisiana 71106
Thursday Afternoon join us for dancing at the Windrush Park from 5 - 9 pm for food, drinks, and fun! We'll have a Mariachi band and other fun live music, and there will be plenty of activities for the whole family!
Come eat, drink, and enjoy our sixth annual Cinco De Mayo fiesta!"
The 7 Best Tacos in Shreveport Bossier
Check Out Chuy's Tex-Mex Menu
More From K945, The Hit Music Channel