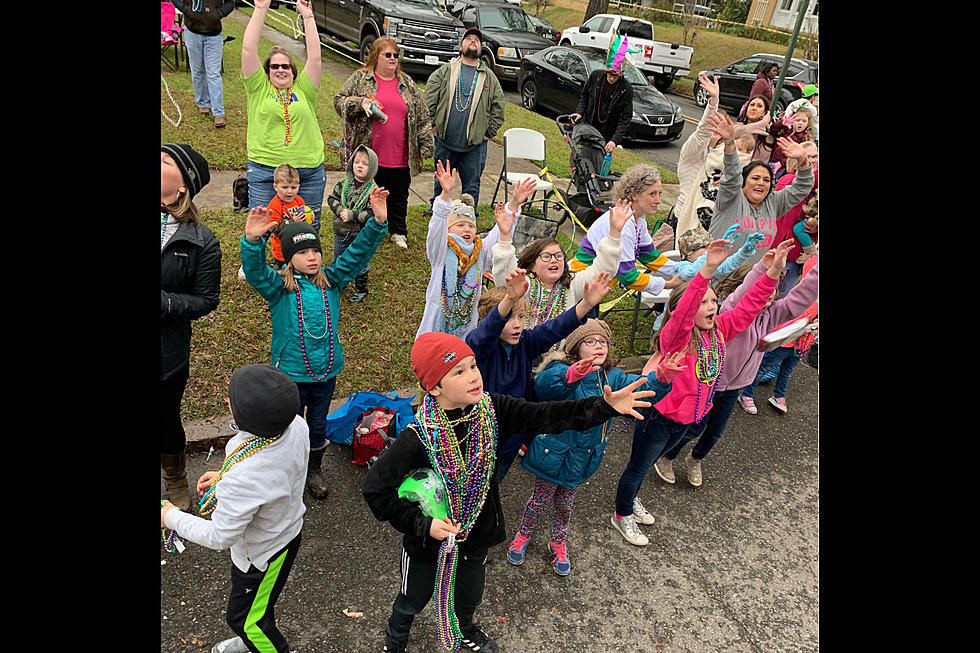 What Do You Do With All Your Beads?
Krystal Montez
So you killed it and cleaned house when it comes to collecting your Mardi Gras beads. All the snacks you caught will be gone before you realize it, but those beads they'll be everywhere and chances are you won't want to hang on to them until next year. So what do you do with your Mardi Gras beads? Besides offering to fill up all the potholes in Shreveport, here are some options for you.
Make a Mardi Gras tree or any kind of Mardi Gras bead art! Stay in the Mardi Gras spirit all year long. Check out this video below.
Lilah's Bakery is working on a big project and if you take them a bag of at least 20 Pounds of beads you earn a free Cream Cheese Cake! Get all the info by clicking here.

Do you know of any other options when it comes to recycling your mardi gras beads? Tell us about it in the comments below!
More From K945, The Hit Music Channel