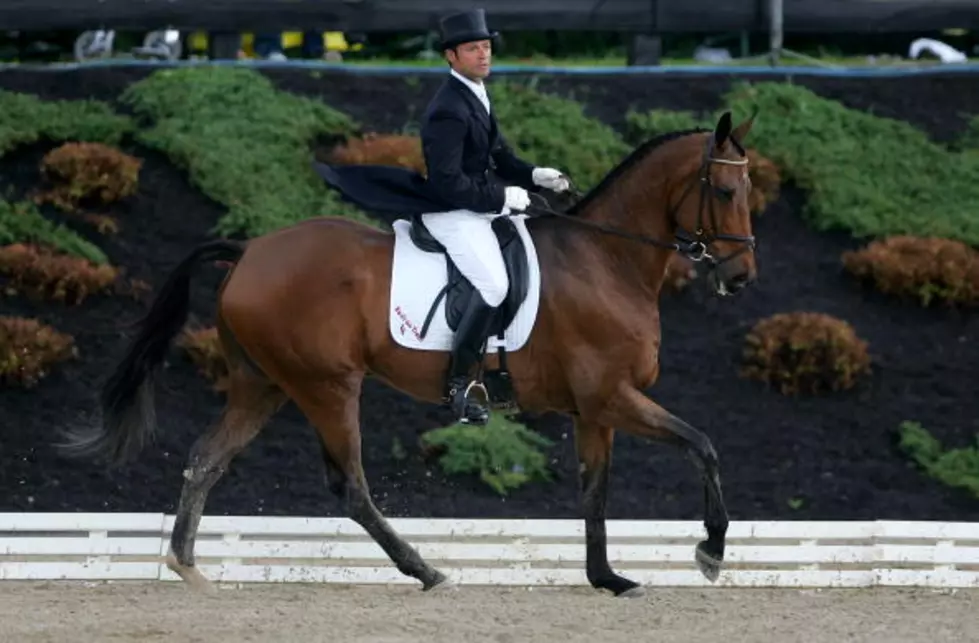 When You Go Horseback Riding, the Horse Does the Work, Right?
Doug Pensinger/Getty Images Sport
Enter your number to get our free mobile app
As someone who is a known horselover, I get this question a LOT. Doesn't the horse do all the work? Cue the maniacal laughter. These sweet, clueless people have no clue. Horse ownership is way more than just riding a few times a week for an hour if you're lucky. It's manual labor on a daily basis if you take care of your own, in addition to grooming, exercise, etc...
As a result, when this post came up in my saved section on Facebook today, I decided to compare each of these actions with another of an equal calorie deficit. Take a look and then we'll see which ones we'd like doing more in the name of getting some exercise!
Here we go!
Riding at the Walk - 176 calories = Skydiving for an hour
Riding in Trot - 457 calories = Snowshoeing for an hour
Riding in Canter - 525 calories = Running cross country for an hour
Riding in Gallop or Filling Nets and Yard Duties - 563 calories = Playing water polo or running track and field hurdles for an hour
Mucking Out or Grooming - 422 calories = Playing soccer or going scuba diving for an hour
So which activities do you think you'd prefer? I'm clearly partial to the equine-centered activities myself. I'd also like to point out that I'm a little bit of a badass! lol
READ MORE: 10 free apps to help you get fit in our new normal
More From K945, The Hit Music Channel