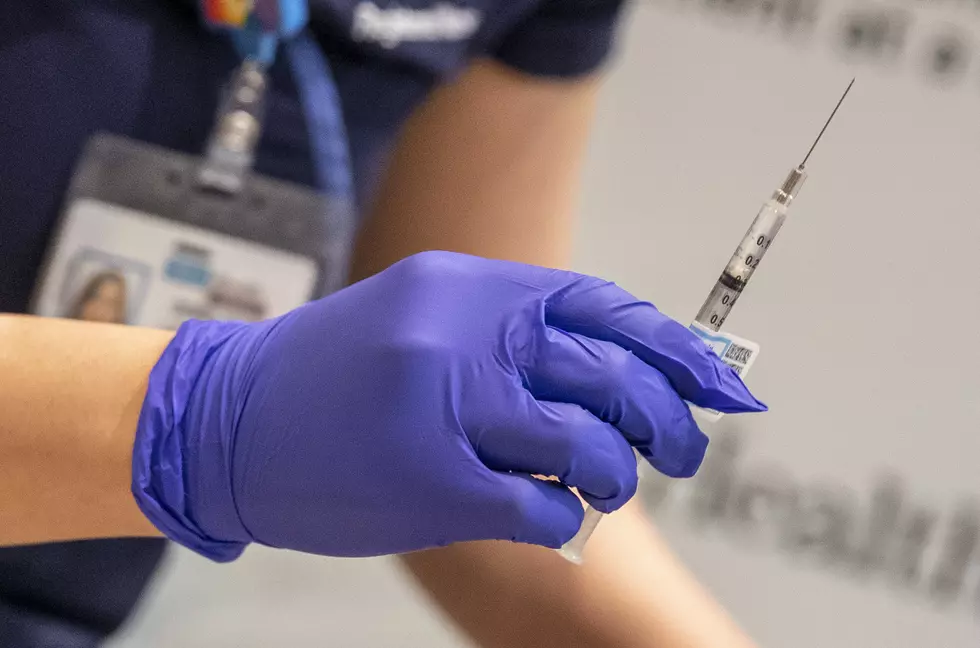 All Adults in Texas can Get the COVID Vaccine Starting Next Week
Photo by Brian van der Brug-Pool/Getty Images
It looks like the flood gates are finally open in the Lone Star State!  The race to get the most sought after vaccine in history now how a much bigger starting in line in Texas thanks to the new recommendations by the Department of State Health Services.
Healthcare workers will still prioritize folks with pre-existing conditions, but the vaccination efforts have been going so well - officials think it's time to open the eligibility requirements up to a much larger group.  Starting Monday, every adult in Texas is eligible to receive either the Moderna or Pfiizer "2-shot" or the Johnson & Johnson single-dose COVID-19 vaccine.
According to KAGS TV, Texas joins a handful of states that have given almost all adults access to the vaccine.  Alaska, Mississippi, Arizona, and West Virginia have all already opened the floodgates for healthy adults with no pre-existing conditions.  Louisiana has also opened up vaccinations for residents 16 and above with certain conditions.  The list of qualifying conditions opens it up to virtually all adults.  Seriously, if you've ever smoked, been overweight, or basically aren't an Olympic-level athlete - you can get it.
With hospitalizations down and vaccination rates continuing to climb, there's is finally hope on the horizon that this thing is drawing to a close.  If you are a Texas resident, and you want to get your vaccine - you can find help at dshs.texas.gov/covidvaccine.
LOOK: Answers to 30 common COVID-19 vaccine questions
While much is still unknown about the coronavirus and the future, what is known is that the currently available vaccines have gone through all three trial phases and are safe and effective. It will be necessary for as many Americans as possible to be vaccinated in order to finally return to some level of pre-pandemic normalcy, and hopefully these 30 answers provided here will help readers get vaccinated as soon they are able.
KEEP READING: 50 community resources supporting Americans financially impacted by COVID-19
More From K945, The Hit Music Channel