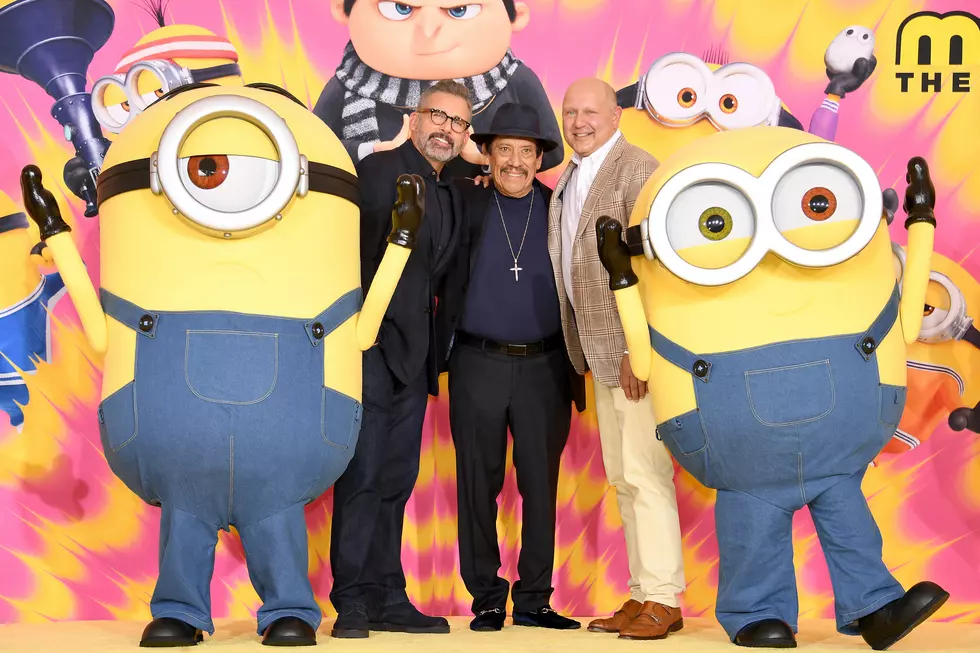 Are Gentleminions Banned From Theatres In Shreveport & Bossier?
Photo by Jon Kopaloff/Getty Images
The new movie Minions: The Rise Of Gru is doing really well in theatres right now, so why are some local cinemas banning people from seeing it? Well, in short, the internet.
The latest installment in the "Minions" (or is it Despicable Me?) franchise has landed into a sweet spot with Gen Z audiences. But a viral trend online has turned the film's release into a monster success. With large groups of young adults swarming movie theaters...in formal wear...to see the movie.
Online, the trend is known as "The Gentleminions" and involves people dressing in suits, tuxedos, or other formal wear, and attending the movie in large groups. It's definitely noticeable if you're in a theatre and see a pack of people come in wearing formal wear to see a Minions film.
So why are theatres banning Gentleminions? Its because there have been a few isolated incidents where crowds have become too rowdy. With some videos online showing theatre staff stopping the movie after crowds were cheering too loudly. Staff have been threatening to kick out Gentleminions without refunds.
What about in Shreveport and Bossier City? We called Cinemark Tinseltown in Shreveport and the Regal Boardwalk Cinema in Bossier City to ask if you were allowed to come in formal wear to see Minions. Here's what they said:
At the Boardwalk in Bossier, we were told there's no issue at all. However in Shreveport at Tinseltown we were told that staff will be watching anyone who comes in formal wear closely, and will be removing people if they feel that they need to. Which honestly should be for anyone at any movie, whether you're wearing a suit or not.
Basically, if you want to be a Gentleminion, you can in Shreveport and Bossier, as long as you don't throw your popcorn at the screen.
Top 5 Most Successful Matthew Lillard Movies
Super-star Matthew Lillard is coming to Geek'D Con August 19-21 at the Shreveport Convention Center in Downtown Shreveport alongside tons of other celebrities, artists, and more. You might know him from Scooby-Doo or Scream, but did you know that he has been a part of more than a billion dollars in box-office hits? Here are the top 5 biggest earning movies Matthew Lillard ever graced with his presence .
Art From Chip Kidd's Batman Black & White Exhibit
More From K945, The Hit Music Channel