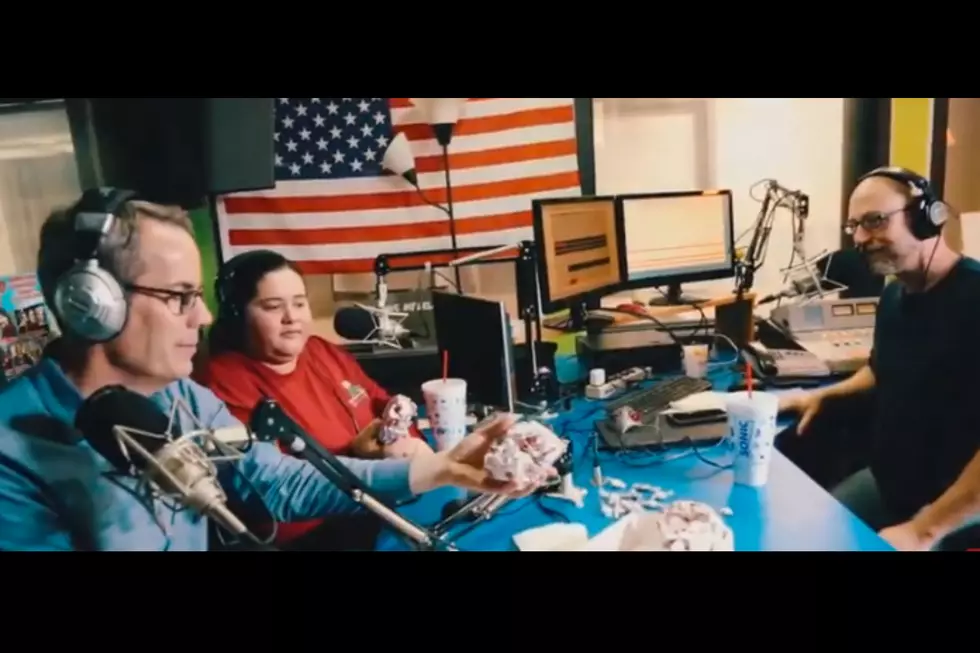 Chica, the Bald Guy, and the Sonic Guy in the Studio
YouTube The Sonic Guy
Chica and the Bald Guy are suckers for, yeah you guessed it food. Most importantly food we can afford after Christmas shopping. We both watch The Sonic Guy Paul Riser's videos where he teams up with local leaders and businesses in our community to showcase the beauty and straight-up awesomeness right here in the SBC. We look forward to all of his videos because there really isn't anyone in our community quite like The Sonic Guy. If you can combine pivotal members of our community and delicious food, we are all about it.
Chica and the Bald Guy were lucky enough to get a visit from the Sonic Guy himself. He brought the January special which any radio DJ can afford. It's the Car Hop Special for $2.99. The morning show duo tasted the inexpensive meal and were able to be open and honest with the man behind the meal.
Thank you to The Sonic Guy for dropping by the K945 studios and helping us find ways to save some cash after Christmas.
More From K945, The Hit Music Channel