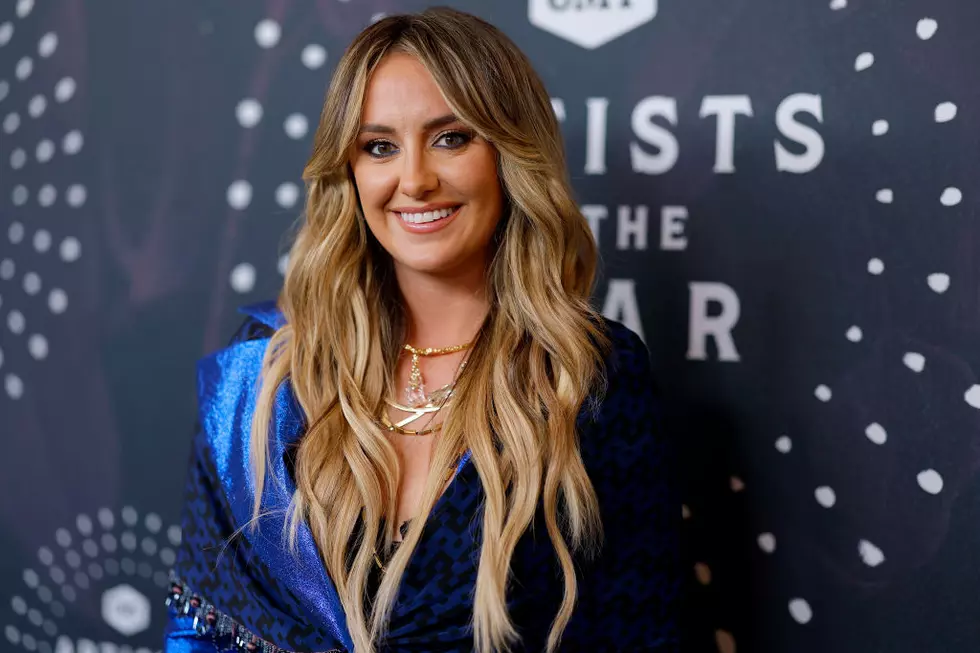 Louisiana Will Spotlight Lainey Wilson On Rose Parade Float
Brett Carlsen/Getty Images for CMT
To say that Louisiana's own Lainey Wilson is popular right now is like saying the Arctic Blast that's hit our area is a little nippy.
The thirty year old Wilson is from the small, rural town of Baskin, Louisiana, population 254, which is just southeast of Monroe, and as of late, she's one of the hottest country performers in all of Nashville.
Just last month, in November, Wilson picked up two huge CMA Awards as she was named the 2022 Female Vocalist of the Year and New Artist of the Year. She also picked up a couple other trophies earlier in 2022 when she was named the Academy of Country Music's New Female Artist of the Year and she won the ACM Award for Song of the Year with her "Things A Man Oughta Know."
However, it's likely not those awards, which have certainly demonstrated her singing credentials, that have put the American spotlight directly on her natural Louisiana beauty.
In case you might not have known, her recent debut and subsequent appearances as Abby, the free-spirited country singer on the smash television show, "Yellowstone", have certainly polished her stardom and made her somewhat a household name.
In an article from audacy.com, we learn that Lt. Governor Billy Nungesser and the Office of Tourism have selected an extraordinary group of 22 outstanding young, talented ladies crowned as festival and pageant queens to join Wilson in leading the Louisiana delegation in the Rose Parade on January 2nd in Pasadena, California.
Coverage of the annual Rose Parade will be carried locally beginning at 10:00 am, January 2 on KTBS and the bevy of beauties that Lainey Wilson will join on the Louisiana float are certain to draw some much needed great publicity for the Bayou State.
Louisiana's 2023 Tournament of Roses Parade float riders include:
- Emily Leleux – Miss Scott Boudin Festival Queen IX (Premier CVB Sponsor)
- Emma Giddens – Miss Merry Christmas (Premier CVB Sponsor)
- Amber DeFatta – Shriners Hospital 100th Anniversary (Premier CVB Sponsor)
- Kirstin Drozd – Ponchatoula Strawberry Festival Queen (Premier CVB Sponsor)
- Rose Hudson – Karnival Krewe de Louisiane (Premier CVB Sponsor)
- Catherine Blondiau – Plaquemines Parish Seafood Festival Queen
- Amber Borne – Louisiana Cotton Queen LXVIII
- Emma Carter – Queen Dixie Gem Peach LXXI
- Jadyn Devillier – Gueydan Duck Festival Queen
- Jordan Fuqua – Louisiana Association of Fairs and Festivals Queen
- Jordan Gallegos – 87th Louisiana Shrimp & Petroleum Festival Queen
- Avery Hebert – Louisiana Queen Sugar LXXIX
- Mary Hunt – Miss Louisiana's Outstanding Teen
- Shelby LaSalle – 85th Greater New Orleans Floral Trail Queen
- Leiton Leblanc – 2022 Breaux Bridge Crawfish Queen
- Kaydee Meshell – Miss Zwolle Tamale Fiesta
- Kelsey Mire – Louisiana Pecan Festival Queen 54
- Allison Powell – 2022 Louisiana Farm Bureau Federation Queen
- Gracie Reichman – Miss Louisiana America
- KT Scannell – Miss Louisiana USA
- Sadie Zaunbrecher – 85th International Rice Festival Queen
See Inside 'Yellowstone' Star Ryan Bingham's Gorgeous $2.45 Million Estate
Yellowstone star and singer-songwriter Ryan Bingham has listed his 3-bedroom, 3.5-bathroom, 2,394-square-foot home in an exclusive area of Los Angeles for sale, and pictures show a beautiful, luxurious property that offers stunning mountain views.
PICTURES: See Inside 'Yellowstone' Actor Barret Swatek's $100 Million Malibu Estate
Yellowstone actor Barret Swatek is selling her spectacular oceanfront estate in Malibu, and pictures show a bedazzling property that's one of the most upper-crust properties even in that illustrious zip code.
Swatek and her husband, former hedge fund manager Adam Weiss, are asking for just under $100 million for their 4-bedroom, 5.5-bathoom, 7,450-square-foot contemporary villa that sits directly beachside on the white sands of El Sol Beach, one of the most exclusive spots even according to Malibu standards.
More From K945, The Hit Music Channel