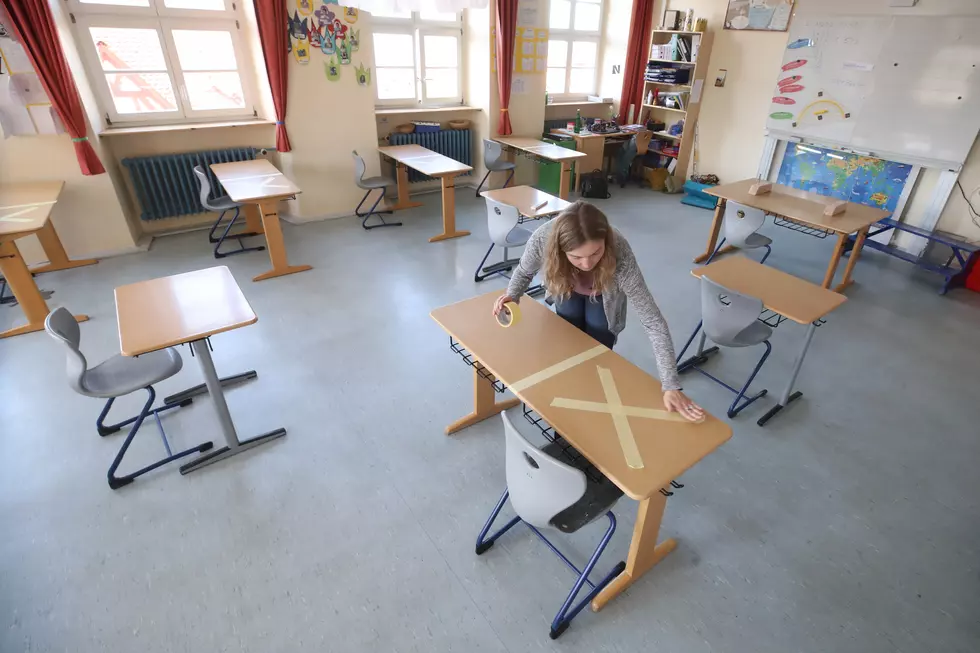 Louisiana Dept. of Health Portal will Track COVID Cases in Schools
Photo by Alex Grimm/Getty Images
Enter your number to get our free mobile app
Since more and more schools in the area are asking students who have been learning at home during this pandemic, anxiety for parents is at an all time high.  Even if you have been sending your kids school since the first bell rang on the 2020 - 2021 school year, surely you're a little concerned at the possibility that kids might spread Coronavirus amongst themselves.
To that end, the Louisiana Department of Health is launching a new portal that might just allay some of that worry.  According to a report from KSLA, the agency is preparing to launch an online tool for parents that will report new school infection numbers as soon as the LDH has them.
"It's almost there so I would think in the next day or so you'll see stuff reported on the state dashboard.  Hopefully that will help people, but people need to remember, that even if you see a positive case in your district or school, if your child was directly affected you would be contacted."
Hopefully we can all log on and see how many cases are reported and that number is 0.  If not, the state seems primed to provide moms and dads with the data to at least stay informed.
*Region 7 is Bienville, Bossier, Caddo, Claiborne, DeSoto, Natchitoches, Red River, Sabine and Webster parishes.
How to Sew a Face Mask
More From K945, The Hit Music Channel