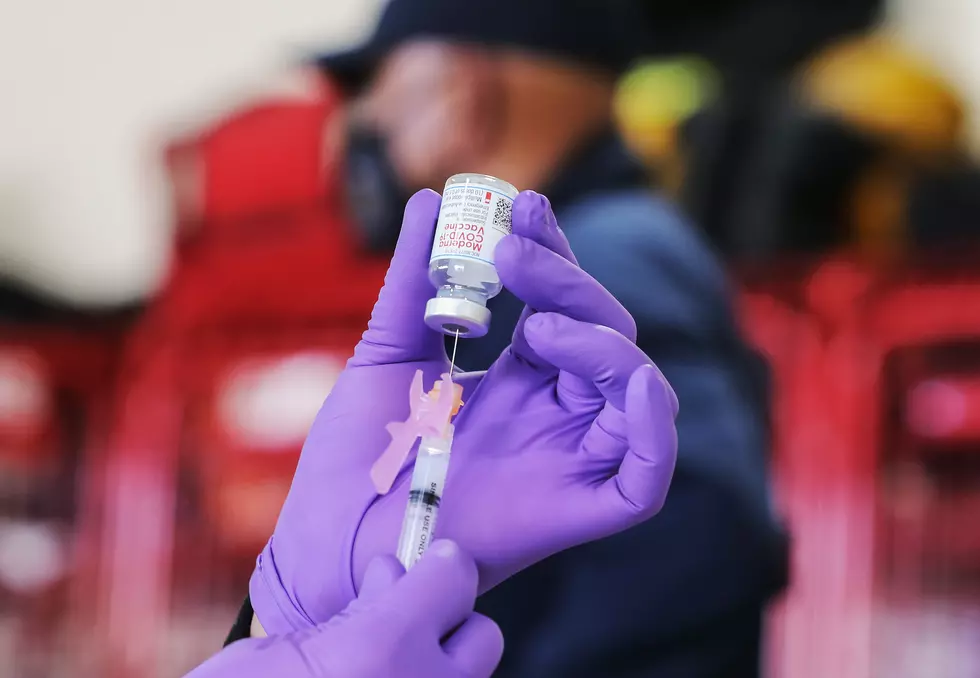 Louisiana Vaccine Records Reveal Large Gender Gap
Mario Tama/Getty Images
State health officials have revealed an interesting statistic regarding Louisiana's plan to vaccinate any citizen that wants to be vaccinated against the coronavirus. That stat shows that of all of the people who have received at least one dose of a vaccine, 60% of them are women.
Now, being a hardheaded member of the male side of the species my first thought was this, that's just typical males being, well, typical. As a gender, we boys tend to not like to visit the doctor as often as the ladies do.
Maybe it's because we think we are immortal, maybe it's because we're "busy", maybe it's because we're "scared", or my personal reason for avoiding medical care, I hate the paperwork and dealing with insurance companies.
But actually, it is none of those reasons. The reason that the Louisiana Department of Health records indicated that more women than men have been jabbed is more about who is eligible to receive the medicine at this time. As you know, workers in the healthcare field were a top priority for vaccinations. The majority of people employed in that field happen to be women.
Now, when you consider that teachers and educators are a top priority in the next tier to be vaccinated you can expect that lopsided gender stat to stay with us for at least a few months longer.
But Dr. Joe Kanter, Louisiana's State Health Officer did offer this tidbit about the vaccines as reported by the Louisiana Radio Network. Dr. Kanter believes that women are actually more informed about these vaccines than men are.
I do wonder if the women are perhaps onto something, so if you are a gentleman and are eligible find a woman and ask them to talk you into it, because you really shouldn't pass up the opportunity
I know in my own world, the women in my life know more about the vaccines, the illness, the symptoms, the vaccination locations, and what medicines you should or shouldn't take before or after your jab too.
Regardless, as more and more vaccines are becoming available in Louisiana with the Pfizer, Moderna, and Johnson and Johnson vaccines all being approved for emergency use you shouldn't have trouble finding a place and a time to get the shot.
And if you still have questions about the medicines you can always reach out to your personal physician or do a little digging on your own online. Just make sure you visit a reliable source such as the CDC website or the Louisiana Department of Health website. You'll find the information you need and you can make the decision that you feel is best for yourself and your family.
Me? I'm getting the shot because I love to travel and I firmly believe that if you want to get on an airplane, cruise ship, or cross an international border you're going to have to have proof of your vaccination in order to do that. Oh, and don't forget to get your Real ID too, you're gonna need that as well.
Now, if you're travel plans keep you closer to home, you might want to consider this place since you won't have to pony up any cash for airline flights or cruise tickets.
Most Expensive Home for Rent in Destin This Summer
More From K945, The Hit Music Channel