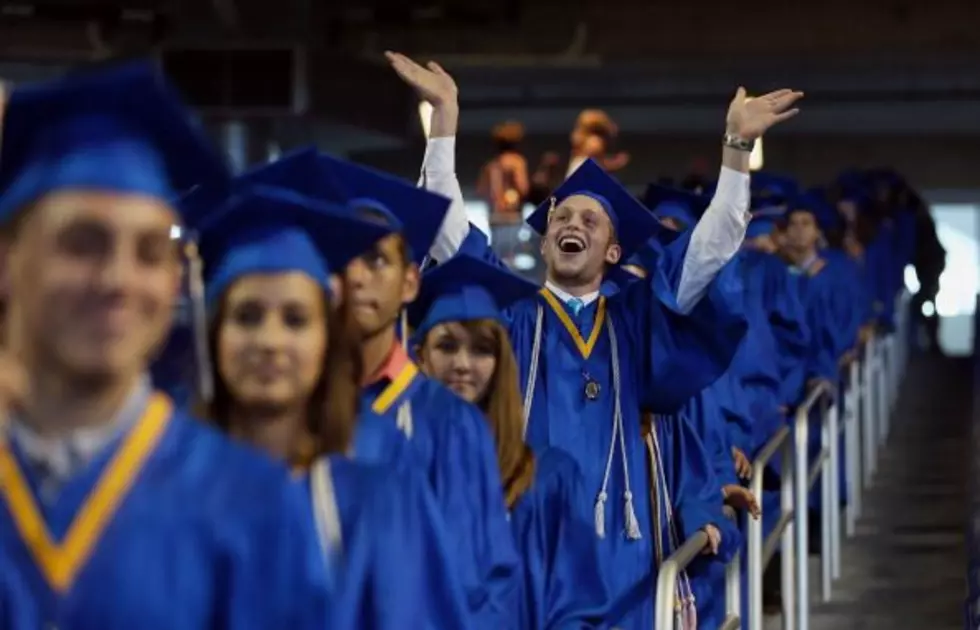 LSUS to Hold Virtual Graduation Ceremony – Despite Pushback from Students
Joe Raedle/Getty Images
Over the past 12 months, life as we know it has changed tremendously due to the COVID-19 pandemic. Events have been canceled, businesses forced to close...it's been a tough situation for everyone. However, due to an increase in vaccinations, COVID numbers are dropping and things are starting to open back up a little bit more; which is making people excited and hopeful. However, for soon to be graduates from LSUS, things are not returning to normal quick enough as their graduation ceremony will be held virtually in the spring.
In a recent article published in the Almagest, the LSUS student newspaper, the school's administration has decided to not host an in person graduation ceremony - despite "backlash" from students, parents and members of the community. The article includes several quotes from students who say everything from "Other colleges in the area are holding graduation ceremonies in the spring" to "The University is holding in person classes and sporting events. There's no reason the university should skip an in person graduation".
However, despite the effort made by the Student Government Association on behalf of the graduating class, the school has opted to go virtual in the spring. According to the Almagest, the school's main concern is "to limit exposure of graduates and the audience to the coronavirus." It is also noted in the article that the university is looking for ways to make the virtual graduation ceremony more engaging.
As a graduate of LSUS and someone who used to write for the Almagest, I hated to see this story today. While I was never who took my college experience that seriously, I know there are tons of folks who busted their butts in school in an effort to build a better life for themselves. They don't just deserve this recognition, they have EARNED it. With sporting events, conventions, festivals and other large events ramping back up, there's no reason or excuse to keep these kids from having their special moment before they get started with 'real life'.
LOOK: Answers to 30 common COVID-19 vaccine questions
While much is still unknown about the coronavirus and the future, what is known is that the currently available vaccines have gone through all three trial phases and are safe and effective. It will be necessary for as many Americans as possible to be vaccinated in order to finally return to some level of pre-pandemic normalcy, and hopefully these 30 answers provided here will help readers get vaccinated as soon they are able.
More From K945, The Hit Music Channel