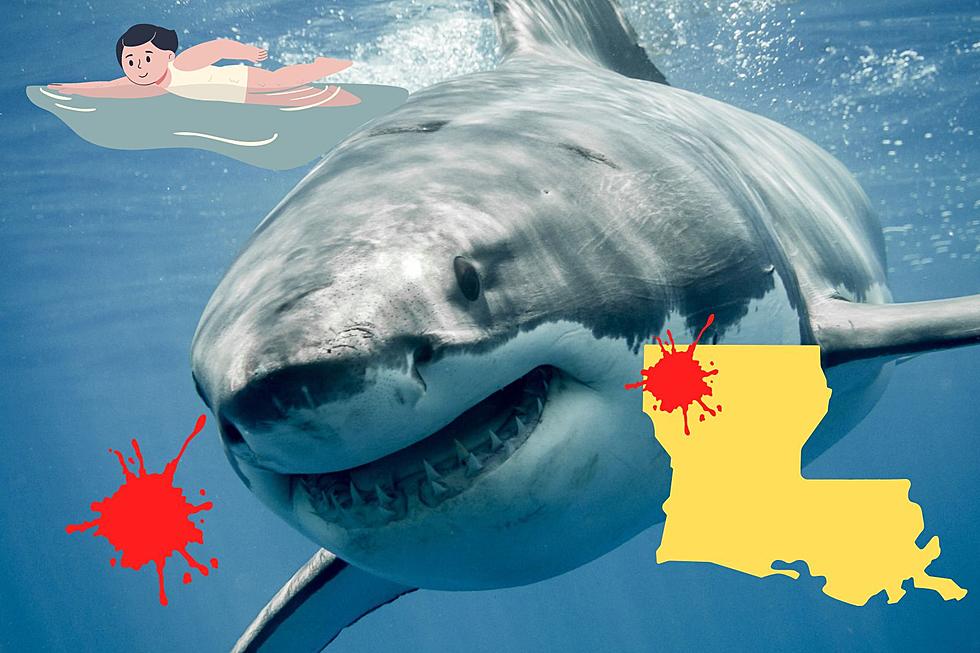 Shark Week is Here! Here's How to Celebrate in Shreveport, LA
Canva/RamonCarretero
Shark Week is officially here and you could just curl up on your couch and watch Aquaman aka Jason Momoa hosting the festivities on the Discovery Channel or you could get out and celebrate all things shark-related right here in Shreveport, LA!
Where can you celebrate Shark Week in Shreveport, LA?
That's easy! Look no further than the Shreveport Aquarium! If you have littles in your life like I do, they're most likely obsessed with sharks. All of my nephews are and Shark Week is like a national holiday for them and thankfully, the Shreveport Aquarium has planned plenty of fun and educational programming this week for the entire family.
What activities can you take part in for Shark Week at the Shreveport Aquarium?
Shark Week runs from July 23-30 and they've crammed tons of fun and educational activities into a short amount of time for the entire family. Here's an easy-to-reference listing of things you can take part in.
Visitors can observe shark feedings year-round on Mondays, Wednesdays, and Fridays at 2:30 pm.
For an additional fee, you can become an amateur paleontologist year-round and dig for Megalodon Teeth in the Red River Treasure Mine and take home a special souvenir.
Be one of the first 20 kids (ages 2-12) to arrive daily (regular price admission or members) and receive a special shark party pack
For each piece of shark-themed art added to the aquarium gallery, kids will receive a ticket for a free Mako Me Crazy drink in the café with gummy sharks. (Dine in only)
Take part in the Fin Fact Frenzy Quiz trail to score a cool sticker and the chance at a grand prize shark basket.
Meet Sherlock the Shark from 11 am to 4 pm daily.
Enjoy the shark craft station from 11 am to 12 pm daily.
Learn about Shark Science daily from 1 - 2 pm.
Get free airbrush tattoos daily from 2 to 4 pm.
Donate during the Lifeshare blood drive Monday and Tuesday, July 24th and 25th from 10 am - 1 pm, and receive a free water bottle.
Join in the fun for Shark Week Trivia and Taco Night Tuesday, July 25th from 5 - 9 pm for $15. (Free for members)
Celebrate Zenon the Zebra Shark's birthday, Thursday, July 27th, at 11:30 am complete with cupcakes!
Where is the Shreveport Aquarium located and when are they open?
The Shreveport Aquarium is located at 601 Clyde Fant Parkway in Downtown Shreveport. The aquarium is open Sunday through Friday beginning at 10 am with last entry at 5 pm and Saturdays starting at 9 am with last entry at 5 pm. To find out how to become a member, for ticket prices, or for more information on their events, visit their website.
The 5 Best Things to Do in Shreveport-Bossier City
Best Photography Locations in Shreveport-Bossier
This list is in no particular order.
Best Places to Hunt for Bigfoot in Northwest Louisiana
If a Bigfoot is located in Northwest Louisiana, here are the places you're mostly likely to find one. This list is complied from dozens of articles, official expert research and locals who claim to have seen the mythical creature.
More From K945, The Hit Music Channel