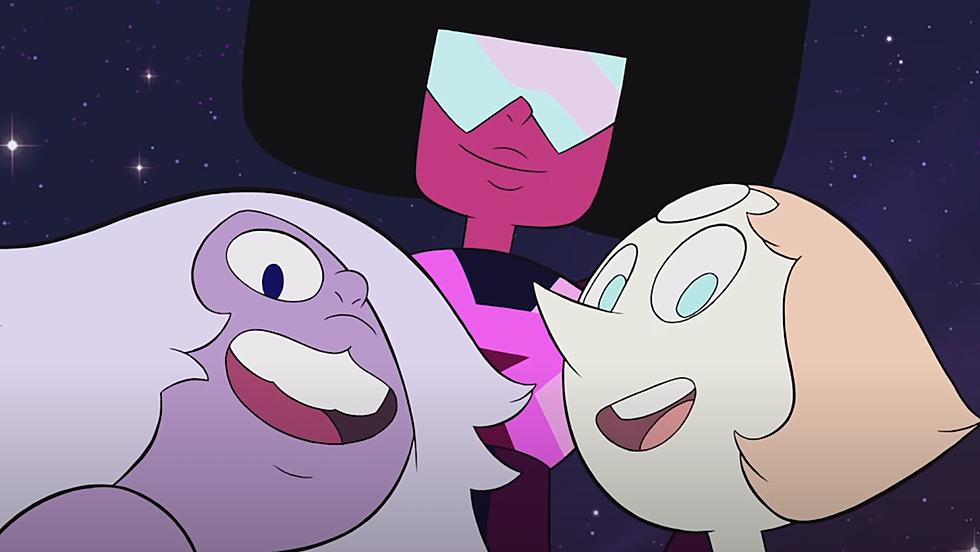 Steven Universe's Crystal Gems Are Coming To Geek'd Con In Shreveport
Cartoon Network via Youtube.com
Shreveport's comic con, Geek'd Con, is heading back to the Shreveport Convention Center. The dates this year are August 18th through 20th, 2023.
Since its start, Geek'd Con has been one of the premiere comic con style events in the state of Louisiana. The event has generated millions of dollars in economic impact to the Shreveport and Bossier City area. While also bringing in Rock & Roll Hall of Fame members, Star Wars icons, Pro Wrestling Hall of Fame members, and horror movie legends.
Tickets for this year are available here.
The 2023 Geek'd Con lineup features a ton of amazing talent. Including a Grammy Award winner, and Olympic Gold Medalist, an NFL Hall of Fame member, and multiple Disney icons. Not to mention guests from some of the biggest franchises in the world...like Scooby-Doo, Pokémon, and Harry Potter.
These celebrity guests come to Downtown Shreveport to meet fans, sign autographs, and take pictures.
This year at Geek'd Con in Shreveport you can meet the voices behind The Crystal Gems from Steven Universe are coming to Shreveport!
The three Crystal Gem characters are voiced by Deedee Magno Hall, Michaela Dietz, and Grammy Award winning singer Estelle.
Dietz has voiced Amethyst in the Steven Universe franchise since 2013. Which includes the original series, the movie, Steven Universe Future, and all of the associated video games.
In addition to her work on Steven Universe, Dietz voices Riff in Barney & Friends, Darryl in The Ghost and Molly McGee, Dolly in 101 Dalmatian Street, and Tomas in The Witcher: Nightmare of the Wolf.
Her video game work also goes beyond Steven Universe. She has worked on Grand Theft Auto V, Fallout 76, and Lego Dimensions
Deedee is the voice behind Pearl, one of the lead Crystal Gems from Steven Universe. Not only has she appeared in the main show, but Deedee also voice Pearl in the Steven Universe movie, the video games, and in Steven Universe Future.
Beyond Steven Universe, Deedee has voiced Snuggs in Doc McStuffins, Rory in Craig of the Creek, Miss Deer Teacher in Kiff, and many more roles.
In other video game roles, she's best known as Gloria Chance from Fallout 76. Not to mention, spent 4 years as a Mouseketeer on The All-New Mickey Mouse Club!
Estelle won her first Grammy for her single "American Boy", and was nominated for two other Grammy Awards.
In addition to her amazing music career, Estelle voices Garnet in the Steven Universe franchise. That includes Steven Universe, the Movie, Steven Universe Future, and all of the video games.
Outside of Steven Universe, you've seen her on-screen in Empire, Fatal Affair, Girls Trip, Hell's Kitchen, Never Mind The Buzzcocks, and Venus as a Boy.
But your Geek'd Con ticket actually gets you more than access to the celebrities. You can shop from over 200 vendor booths, enjoy panel discussions, and see the Cosplay Contest.
Check out the guest lineup for Geek'd Con 2023 right here:
Geek'd Con 2023 Lineup
Geek'd Con is coming back to Shreveport for another awesome year. This year the show is August 18th-20th 2023. Most guests will appear on Saturday and Sunday, but sometimes a guest will stop by on Friday night as well. Some of the guests will also be appearing for just one day.
More From K945, The Hit Music Channel