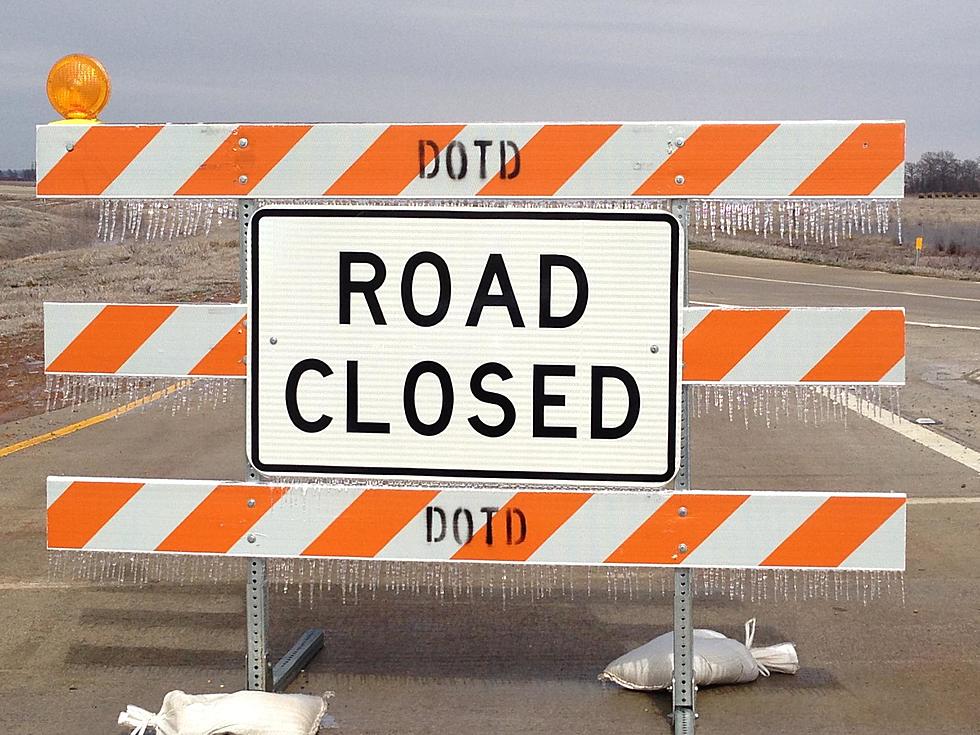 Traffic Nightmare! I-20 Exit Ramp In Shreveport Closed For Repairs
photo by Troy Jones, TSM-Shreveport
If you have driven on I-20 in Shreveport over the last few days, you have probably already discovered what motorists who haven't been on the interstate since Friday are just finding out.
According to a recent report from the Louisiana Department of Traffic and Development, there has been an Emergency Exit Ramp closure of the I-20 westbound exit ramp for southbound traffic onto Market Street in Shreveport.
The announcement was made Friday, February 10, that the immediate closure was necessary to allow highway crews the needed area to make repairs to the bridge deck.
Obviously, this closure is somewhat of a traffic nightmare for the normally extremely heavily used exit ramp, and with no re-opening date given by the DOTD, some are envisioning the worst with a extremely lengthy delay.
Though it's probably not the best alternate route, motorists could take the Spring Street, northbound exit at the same ramp and proceed into downtown Shreveport. From there, turn west on Milam.  Then turn south onto Market Street and proceed from there.
Of course we will keep you up to date on this closure and let you know when things have returned to normal.
The DOTD does want to remind you that they appreciate your patience and reminds you to please drive with caution through the construction site and to be on the lookout for work crews and their equipment.
Shreveport/Bossier's Top 10 Most Dangerous Intersections
10 Most Dangerous Cities In Louisiana
According to statistics from the FBI, these are the Top 10 Most Dangerous Cities in all of Louisiana in regards to violent crime and property crime.
More From K945, The Hit Music Channel