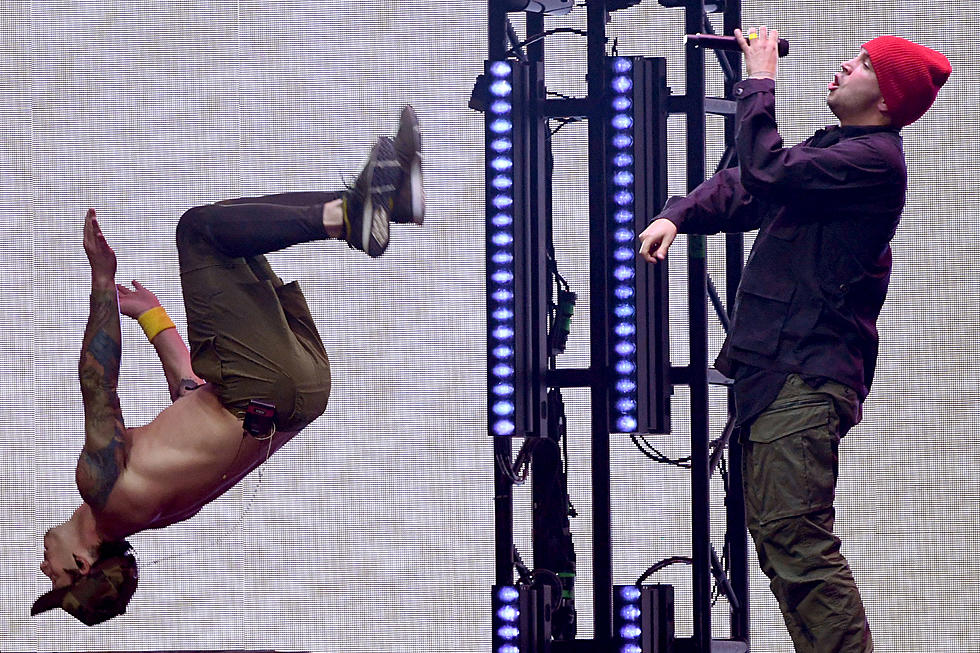 Twenty One Pilots Singer Says He's Writing for Next Album
Kevin Winter, Getty Images
Did you like the direction of Twenty One Pilots' Trench album? It appears that the duo aren't quite done thematically with where that album took them. In a new interview with NME, singer Tyler Joseph confirms that he has started writing for their next album.
"There's definitely an end-game. There's a story. I think I was very specific that there's a reason why the record ends with [the song] 'Leave The City' and the song itself is a kind of cliffhanger. I mean, the whole thing was it's setting up for what's next and it'd be silly to not at least resolve what we've already started," says the singer.
He continues, "There's a character that hasn't been talked about on any record yet that plays a huge role in the narrative that obviously will need to be talked about and it's probably where we're going next."
Finishing his thought, Joseph adds, "It's not going to be rehashing all the same themes, but it's gonna recall all that and introduce a new character, a new direction."
The vocalist says that while the band is still touring in support of Trench, behind the scenes he's already started working ahead. "It's hard 'cause we're doing this on tour, but I actually woke up two nights ago. This doesn't usually happen, it sounds super-dramatic, but I woke up with a melody in my head and grabbed my phone and recorded it. Then went back to bed and when I woke up fully, I remembered that I did that and I opened the voice memo to listen to it," said the singer. "In my head, I was just gifted with this thing that happened in a dream and I'm so excited about it and I listen to it and was like, 'OK, it's not that great…But oh, OK, hold on, if I were to use that chord to start out and then OK, if that chord goes here', so it's really fun to be on tour and trying to be influenced to write 'cause a lot of crazy things can happen and you never sleep well on tour."
Twenty One Pilots are currently in the midst of a European tour, with dates in South America and North America to follow, keeping them on the road into early September at present. See all of their dates here.
Top 50 Hard Rock + Metal Live Acts of All Time
More From K945, The Hit Music Channel