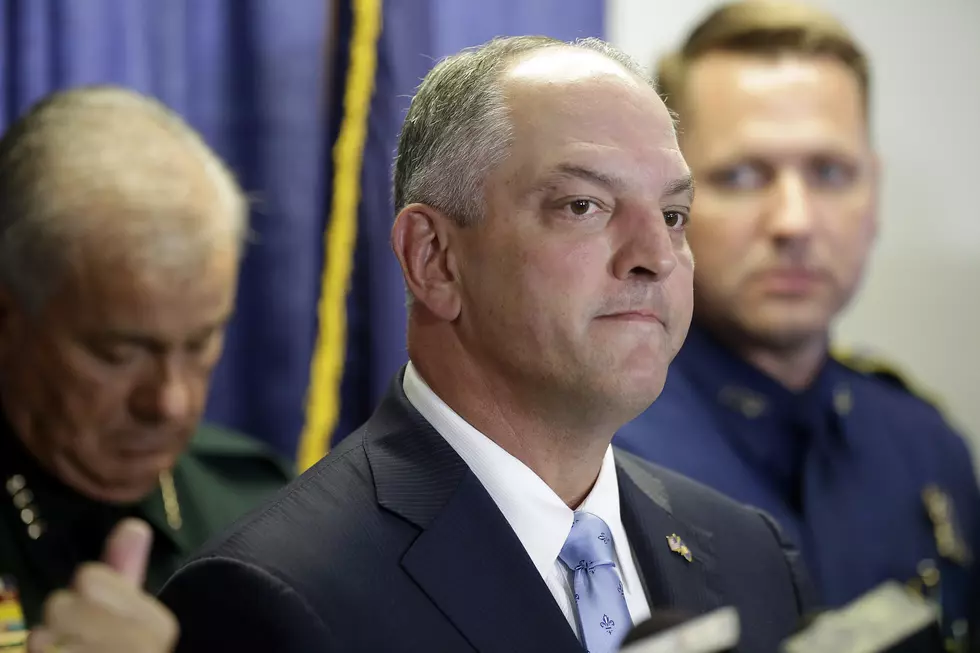 Governor is Going To Court to Defend COVID Restrictions
Joshua Lott/Getty Images
Enter your number to get our free mobile app
According to the Governor's website and Facebook page, the Governor is filing a lawsuit to get the House's petition overturned. Edwards says "In addition to the fact that getting rid of the mitigation measures that have proven to slow the spread of COVID and save lives is reckless and dangerous, the law being used is blatantly unconstitutional." You can read his full details about his lawsuit here. Edwards has also said numerous times that despite the House's move, the state remains under Phase 3 guidelines and anyone that isn't in compliance with his order could face consequences.
Even though the Governor is claiming that the actions of the House is unconstitutional, Attorney General Jeff Landry says the move is perfectly legal and the right of lawmakers. Below is what AG Landry had to say about the matter on his Facebook page:
"The emergency powers act and the emergency health powers act are written to outline what extraordinary powers are granted to the Governor during a declared emergency. A termination clause is included outlining a simple process for pressing the stop button. Immediately upon termination, the emergency powers cease and the Governor's powers revert to the ordinary powers afforded the Governor as outlined by our Constitution and laws. The termination process is effective immediately, unless provided otherwise in the petition, when a petition is signed by a majority of the surviving members within either body of the Legislature, the Senate or the House. The termination of emergency powers does not require any additional action other than the signed petition. Upon completion of the signed petition, the Governor is directed to issue a proclamation informing the public of the termination."
This is the first time that either the House or Senate has tried to use the powers to overrule the Governor, so many experts are unsure about who is right or who is wrong under the circumstances. While many believe the courts will make a ruling on the matter by Friday, that is not known for certain. We will keep you updated with developments as we get them.
Read More: Who are the Early Favorites to be Louisiana's Next Governor?
More From K945, The Hit Music Channel