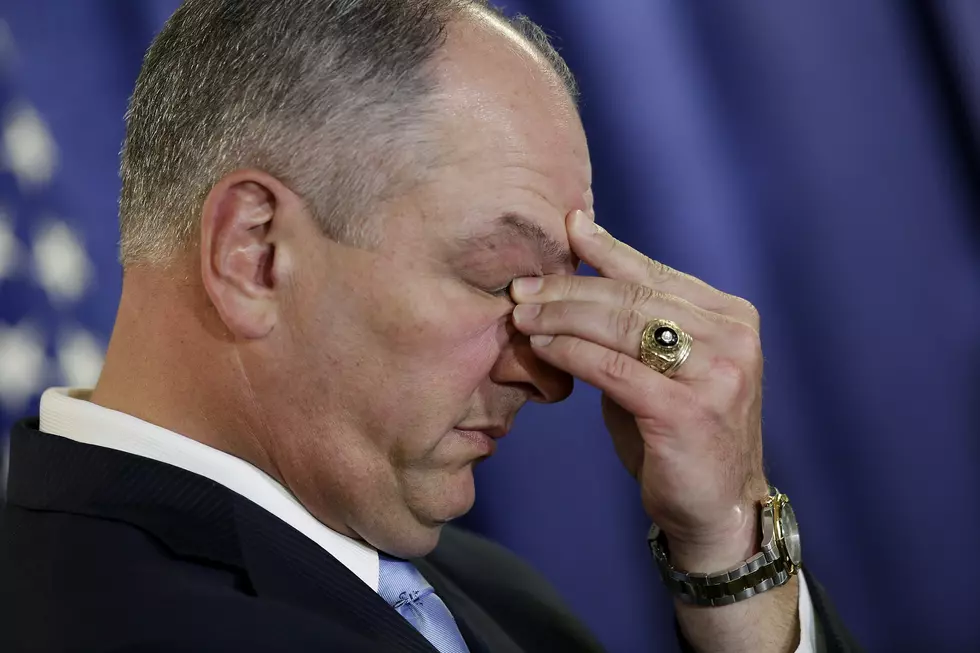 Louisiana Reinstates Mask Mandate; Just the Beginning?
Photo by Joshua Lott/Getty Images
In case you haven't heard, Louisiana has reinstated a state-wide mask mandate.
This mask mandate will be enforced at any indoor facility across the state. Churches, businesses, bowling alleys, movie theaters, gas stations, restaurants, and every where in-between. Starting tomorrow, and lasting until the beginning of September, you are now required to wear a mask indoors in the state of Louisiana.
I have an issue with the reinstatement of our mask mandate. Of course, I'm not in support of anyone getting the Coronavirus, the same reason that I'm not in support of anyone getting seriously injured in a car accident because they didn't wear their seatbelts. However, I do have a few issues with this mask mandate in particular.
My first issue is timing. The Delta Variant of COVID-19 has been here for a while, so it's nothing new at this point. It's attacking those with a vaccine at a truly microscopic rate. Its main target is obviously those who remain unvaccinated.
We have known this. So, why not issue the mask mandate last Friday when the governor teased the idea of doing so? If this is 100% about keeping people safe, why not issue the mask mandate before the weekend? Or better yet, a week ago? Or even better, two weeks ago? If this mandate is truly about keeping people safe, why was it delayed up to this point.
That leads to my larger point.... If this is absolutely about keeping people safe, then why stop at a mask mandate? Why not shut the entire state down again for a prolonged amount of time? If it's about keeping people safe, then why take any chances. If we're portraying this Delta Variant as a monstrous killer of men, then why not issue a stay-at-home order? Why risk it? While you're at it, make it illegal for anyone to drive because some drivers refuse to wear a seatbelt.
I hope the powers at be in Louisiana don't read this article, because they might read my previous sentence and actually think it's a good idea. It certainly fits their logic.
I will gladly re-equip my mask tomorrow but I have issues with this mandate, the timing of it, and its purpose. To me, this feel like a state-wide punishment for low vaccination numbers, and not an effort to keep people safe.
.
Wikipedia Lists These Nicknames for Louisiana Cities
Shreveport's Fair Grounds Field is Depressing
Best Burgers in Shreveport-Bossier
25 Ways to Say You're From Shreveport Without Saying You're From Shreveport
Look: How Shreveport-Bossier Has Changed from 2007 to Now
More From K945, The Hit Music Channel