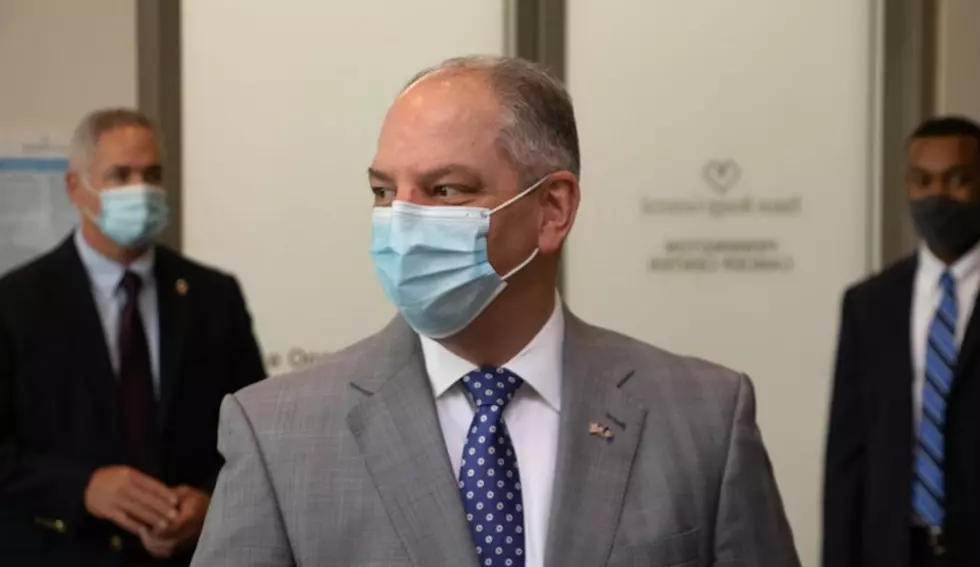 Will Louisiana Bring Back the Mask Mandate?
Governor John Bel Edwards, Facebook
As Lee Corso would say, "Not so fast, my friends".
These days, every one is talking about COVID-19 and our highly unfortunate rising numbers. Now, we must look at this with an open mind in an effort to start a panic. Yes, COVID-19 numbers are rising, but this is following a humungous Holiday weekend. More importantly, of our current cases in Louisiana, 90% of them are Omicron cases. Yes, Omicron is very much COVID-19, but this variant is far-less severe, but much more transmissible.
Still, chances are that if you're reading this, and you don't have COVID-19 yourself, you most likely know someone who is currently dealing with the virus. Personally, I think I could name 5-10 people that are in my life who currently have it. This thing is everywhere, and it's incredibly important that we all do our part to keep each other safe.
With our numbers on the rise, many expected John Bel Edwards to reinstate Louisiana's mask mandate. However, that did not happen during today's press conference.
Today, Edwards said, "While I'm not intending as I stand here today to institute any mandates people ought to be very careful about those indoor activities." Essentially saying that he will not make masks mandatory at this time, but he is highly recommending them.
Masks will still be recommended to be worn by students at public schools, although that is dictated by local school systems. He says, "If we want to have in-person learning with the fewest disruptions then we need to control transmission otherwise you're going to have teachers, your students are going to be out and you reach a certain tipping point folks are not going to be able to go to class."
These 34 Texas 'Most Wanted' Criminals Were Captured in 2021
Texas law enforcement officials put in one heck of a year in 2021! Thanks to the tireless efforts of state, local, national, and even international agencies, the Lone Star State broke the record of arresting 32 of the most "Most Wanted" fugitives in the state back in 2013. After the dust settled, these 34 wanted crooks were behind bars.
More From K945, The Hit Music Channel