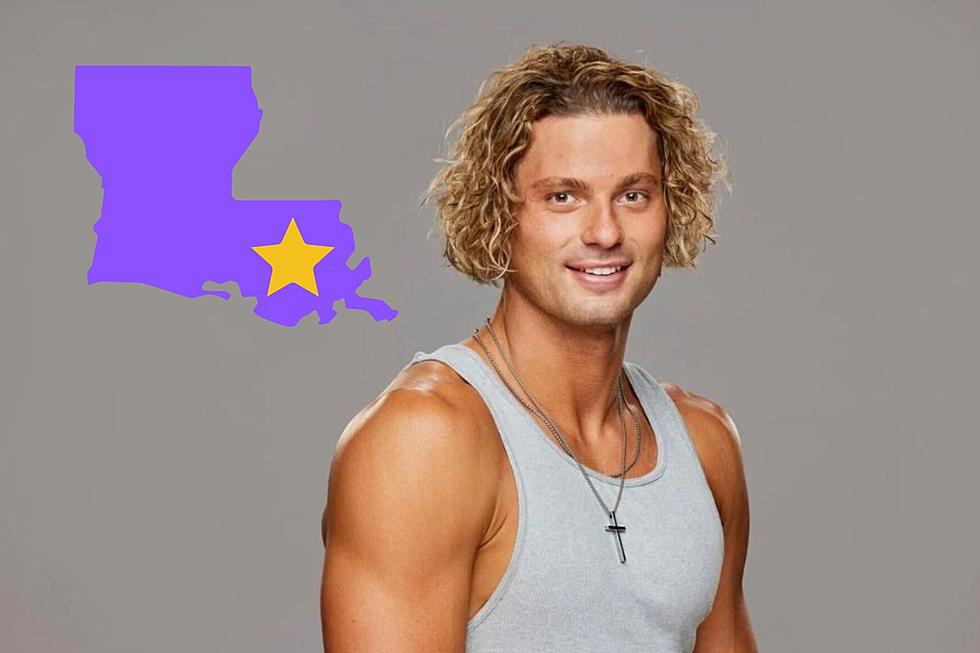 Former LSU Swimmer Set to Make History Competing on 'Big Brother'
Canva/Sonja Flemming / CBS
Former LSU swimmer and Baton Rouge, LA resident, Matt Klotz, is set to make history on CBS's Big Brother as their first-ever hearing-impaired contestant.
I've never watched Big Brother on CBS. What's it all about?
According to CBS's website, Big Brother is described as a show that 'follows a group of people living together in a house outfitted with 94 HD cameras and 113 microphones, recording their every move 24/7. Each week, someone will be voted out of the house, with the last remaining Houseguest receiving the grand prize of $750,000.' Big Brother is entering its 25th season Wednesday, August 2nd at 7 pm on CBS.
Let's meet the Big Brother 25 contestants!
---
---
Who is Matt Klotz?
Matt is a 27-year-old former LSU swimmer from California that calls Baton Rouge, LA home now. Not only is Matt set to be the first hearing-impaired contestant on Big Brother, he's also a Deaflympics gold medalist. He holds numerous titles and records.
---
---
Of course, Matt's social media is locked down pretty tight since they don't want any spoilers getting out about the show, but check out this video from LSU Tiger TV about Matt. Geaux Tigers! 💜💛
---
---
I hope you'll join me in cheering on Matt on Big Brother this season. I understand that there will be three shows a week on Sundays, Wednesdays, and Thursdays. This is my first foray into the Big Brother universe so wish me luck. I hear the show is addictive!
According to NOLA.com, Big Brother is no stranger to contestants from Louisiana including Krista Stegall from Opelousas, Victor Arroyo from Slidell, and 2012 winner, Ian Terry, the student from Tulane who took home that season's $500,000 grand prize.
LSU Athletes Drafted #1 Overall Across All Sports Drafts
LSU Athletics have had players drafted #1 overall in all 4 of the major sports drafts in America. Here are those top picks.
The 37 Wins LSU Football Had To Vacate
Due to a
player that was ruled ineligible
years after the games were played, the LSU Football program had to vacate 37 wins. Here are the games that they have now retroactively dropped wins from.
LSU's Top QBs Not Named Joe Burrow
Read More: Sports Stars from Shreveport
More From K945, The Hit Music Channel