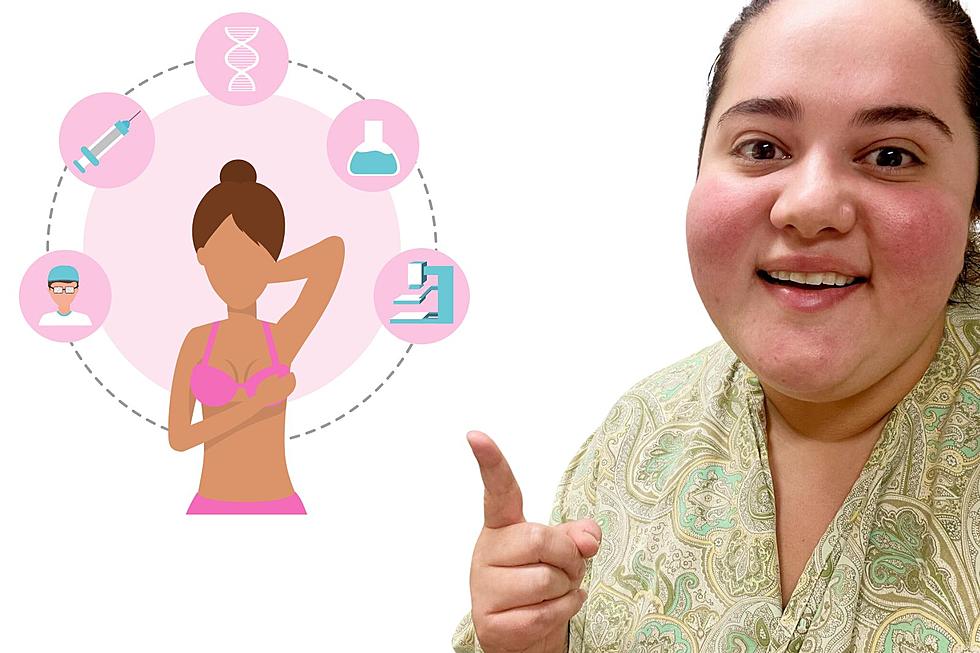 My Mother Got Cancer at 45 So I Do This Every Year to Honor Her
Krystal Montez, CANVA
I Remember Hearing the Word Breast Cancer for the First Time When I Was in Second Grade.
My siblings and I were told that our mom would be having surgery to "take the cancer out" and of course our mom was the strongest woman out there so she'd be fine right after the hospital, right? My mother was first diagnosed with cancer when she was 45 and as an adult, I realize how young she was. My mother fought cancer for a long time and cancer came back and metastasized. In short, the cancer cells broke away from where they first formed in her case it was breast cancer, and it traveled through the blood or lymph system and formed new tumors which led to her having bone marrow cancer.
My Mother Passed Away at the Age of 52.
My gynecologist was the one who convinced me to get genetic testing done. The BRCA gene test is simple, you get your blood drawn and you find out if you have mutations in your DNA which increases the risk of breast or ovarian cancer. I would be lying if I said I wasn't scared out of my mind. I didn't want to hear what I already knew. According to the Mayo Clinic "People who inherit mutations in these genes are at an increased risk of developing breast cancer and ovarian cancer compared with the general population."
After Getting My BRCA Test Results Back My Heart Sank.
Hearing what I had always feared and somehow already knew made me feel so defeated. If you have lost a parent or someone related to you to cancer it's a thought that consumes you.
If You Lost a Parent or Close Relative to Cancer ask Your Doctor for Genetic Testing.
Because of this I now go to get a mammogram and see a fabulous Breast Surgical Oncologist once a year. I often wonder what if these tests were available for my mom? Could constant screening have caught cancer early enough and we could have had more years with her? Could it save my life? Can it save your life?
This Year My Checkup Landed on What Would Have Been My Mother's 71st Birthday.
It was not scheduled like that on purpose, however, it was the perfect way to celebrate her life.
Epic Glamping Experience in Texas for Stargazers in an Igloo
A West Monroe Bus Makes for an Epic Airbnb
10 Celebrities You Wouldn't Expect to Encounter in Shreveport
We're not talking about your regular "hey, this is filming here" type encounters. These are people you might just run into getting lunch in Downtown Shreveport on a Tuesday
More From K945, The Hit Music Channel