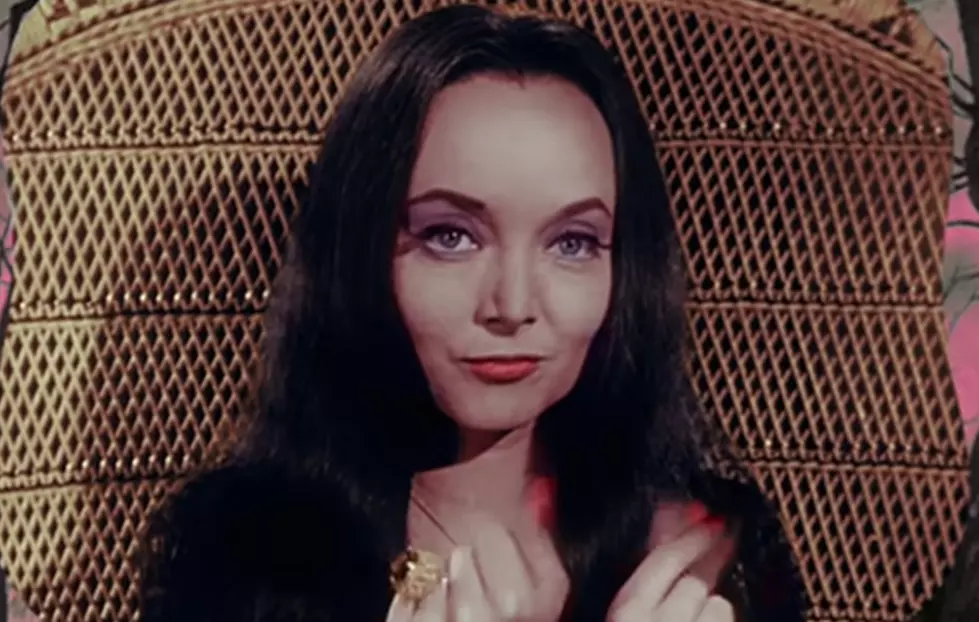 The Original Morticia From The Addams Family Was From Texas
Stuart Manning via Youtube.com
Enter your number to get our free mobile app
The Addams Family TV series that premiered in 1964 has lived on for over five decades as a pop culture phenomenon. The characters first debuted in comic form in the 1930s in The New Yorker, created by Charles Addams, but became cultural icons in the 1960s because of the TV version. One of the main reasons the show took off, was leading lady, Morticia Addams, played by Golden Globe winner Carolyn Jones.
Prior to becoming Morticia Addams in the show, Jones was already a horror movie icon, staring in horror and suspense films like Invasion of the Body Snatchers, House of Wax, and The Man Who Knew Too Much. She Also starred opposite Elvis Presley in King Creole before putting on the black wig to become the iconic Morticia Addams.
Before Jones became a Hollywood star, she was born and raised in Amarillo, Texas. She didn't have the easiest childhood, her father left the family when she was young, and her mother was forced to move their family in with Carolyn's grandparents. During her childhood, Carolyn suffered from asthma, that limited her ability to play outside with other children. When she turned 17, she left Texas to pursue an acting career in California.
After The Addams Family, Jones found roles on daytime TV and in the miniseries Roots. Jones tragically passed away at the age of 53 after a two year battle with cancer.
Jones' portrayal of Morticia Addams lasted for 64 episodes on TV, and has lived on as a pop culture icon since. Even though other actresses have had an opportunity to play the role, it's Carolyn Jones that most people point to as the best embodiment of the character.
Cosplay Pictures From Geek'd Con 2021
IMDB's 5 Highest Rated Actors Born In Shreveport
These are the top actors who were born in Shreveport, ranked by IMDB's STARmeter in early 2021.
Comic Book Movie Stars Who Have Worked In Shreveport
We utilized
IMDB's filming location database
to help put this together. However there is one movie listed there that we didn't include. IMDB lists X-Men Origins: Wolverine on their Shreveport list, but we struggled to find citing for this. So we just left it off. Some of these stars weren't in comic book "movies" specifically.
But we counted the Netflix Marvel shows, and MCU Disney+ shows as well.
We also added in an odd option...pro wrestlers. Pro wrestling has been a big deal in the Shreveport area for a long time, so we're going to include the wrestlers who've worked in the Shreveport area, and went on to comic book movie fame.