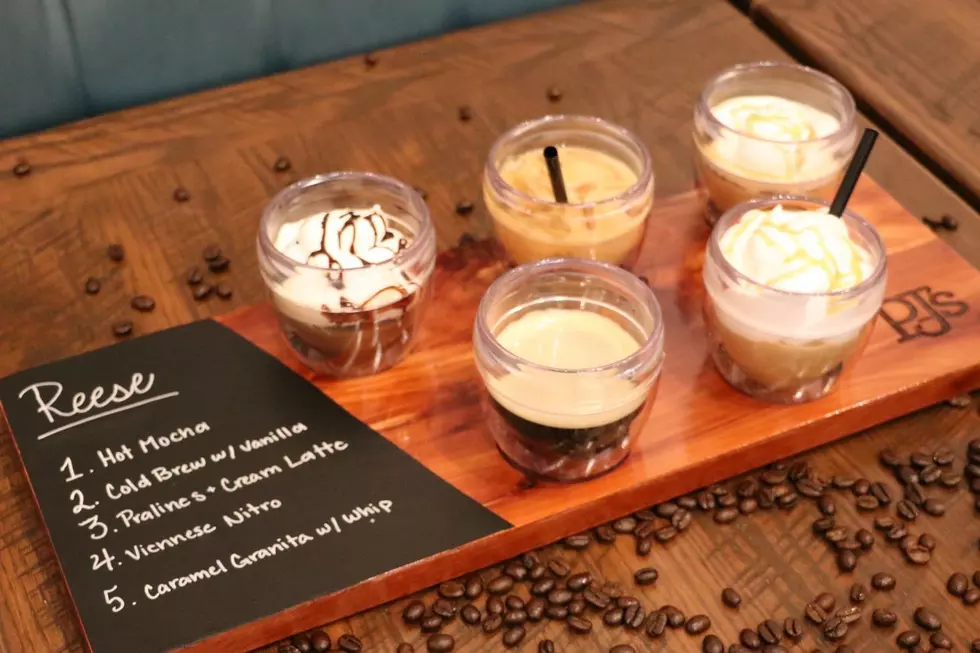 Take a Flight With a Bestie With Delicious Coffee in Bossier
Brandy Prichard
I love trying it all. It's my toxic trait. I love visiting a restaurant and asking the person I am with to order one item and I order another and we split and share. Doesn't everyone love doing that? In fact, one of the reasons I enjoy visiting wineries and breweries because they allow me to try so many options and I can pick a favorite that way. What can I say I am a girl who doesn't know what she wants.
Another toxic trait that I have is my love for iced coffee. I can drink a ridiculous amount of iced coffee. I struggle with changing up my order. I am very loyal to my iced coffee, luckily a franchisee of a Bossier coffee shop decided that flights aren't just for beers and wine.
Coffee Flights are now available at PJ's Coffee on Airline in Bossier. You can schedule a flight party for you and your buddies for parties of 4 or more or if it's just you wanting to discover a new flavor of possibilities single flights don't require a reservation. We love flights of all kinds, up until now coffee flights were a Pinterest idea.
I am all about options, let me try it all, if I could only get Mexican restaurants to do this with margaritas and make an epic sampler platter then I would be set.
50 Famous Brands That No Longer Exist
Read More: Top 10 Beers Made in Louisiana
More From K945, The Hit Music Channel