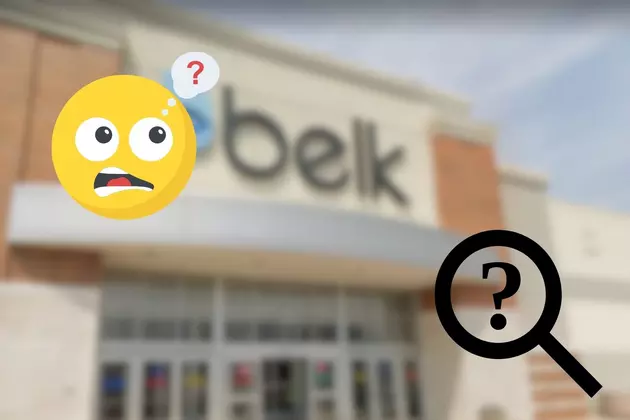 What Just Happened to the Belk Store in Bossier?
via Google Street View, CANVA
This Weekend I Was Out Running Errands and Made a Point to Visit Belk in Bossier.
Belk is a great spot for me to just drop in and grab makeup and perfume, if you want to avoid walking through a mall for a department store this is the store for you. I needed to get more makeup and perfume and thought this trip would take only 5 minutes. My friend and I walked in and were shocked that the store was completely different. I walked outside to see if this in fact was Belk that we had walked into.
Yes, It Was Belk We Walked Into However It Was an Outlet.
When did Belk turn into an outlet store? June 3rd was the big day that Belk revamped their store to become a Belk Outlet. Did anyone know this was happening?
What Is the Difference in This Belk Outlet Compared to What You're Used To?
Belk Outlet won't have the big perfume and makeup area you're used to seeing. Instead, you will see racks and racks of clothes. All of these clothes have hefty discounts and they come from other Belk stores. The Belk Outlet Stores won't carry makeup and perfume but they will have shoes, handbags, home decor, and of course clothes.
According to Belk.com these new Belk Outlet locations are part of a new concept they debuted at the start of 2023. Belk created the new concept "as an opportunity for customers to get the best brands at a great price."
Have You Seen the New Belk Outlet Store in Bossier Yet?
More Than 20 Empty Storefronts In the Pierre Bossier Mall
You Can Find These 8 Film Location Markers In Shreveport
Best Shreveport-Bossier City, LA Restaurants For Summer of 2023
These are the top-rated restaurants in the Shreveport-Bossier City, LA area via Yelp! heading into summer 2023.
More From K945, The Hit Music Channel